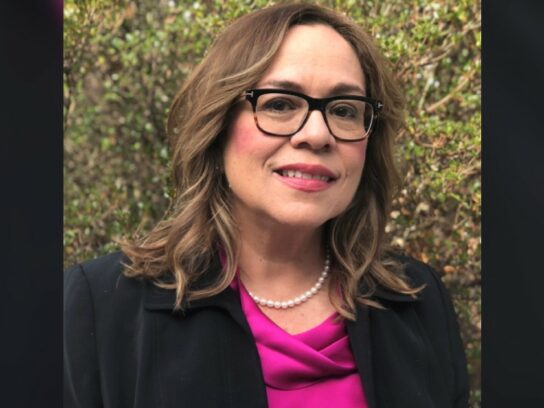 El Museo y Galería de Arte Sandy Spring Slave rinde homenaje a la concejal Nancy Navarro por su trabajo, logros y compromiso de promover la equidad racial.
Durante la celebración de Juneteenth, el 19 de junio de 11 a. m. a 6 p. m., también habrá música, comida y actividades. Al mediodía, se llevará a cabo una ceremonia y se develará una placa en honor a Navarro en el museo, que está ubicado en 8524 Brooke Rd. Sandy Spring.
"Me siento increíblemente honrada de recibir este reconocimiento por parte del Museo y Galería de Arte Sandy Spring Slave, una institución cultural destacada que conserva la historia y el patrimonio africano y afroamericano en el condado de Montgomery", dijo Navarro en un comunicado de prensa.
"En 2004, comencé mi carrera política como miembro de la Junta de Educación del Condado de Montgomery. Asumí el cargo armada con un deseo ardiente de trabajar para abordar y cerrar las inequidades sistémicas. Este trabajo lo llevé conmigo al Concejo del Condado, y después de dieciocho años de servicio público, estoy orgullosa del legado que estoy dejando".
En 2012, dirigió un esfuerzo con Montgomery College, el Centro Comunitario Ross Boddy y Comcast para producir un documental sobre Sandy Spring llamado "Sandy Spring: Unity in the Time of Segregation".
Navarro está siendo honrada por su trabajo para mejorar las oportunidades educativas y económicas de las comunidades latina e inmigrante en el condado.
Councilmember Nancy Navarro to be Honored by Sandy Spring Slave Museum and African Art Gallery at #Juneteenth Celebration
📰 Read more: https://t.co/UxXWb4vdMk@CM_NancyNavarro pic.twitter.com/D3tLtnnB3a

— Montgomery Council (@MoCoCouncilMD) June 17, 2022