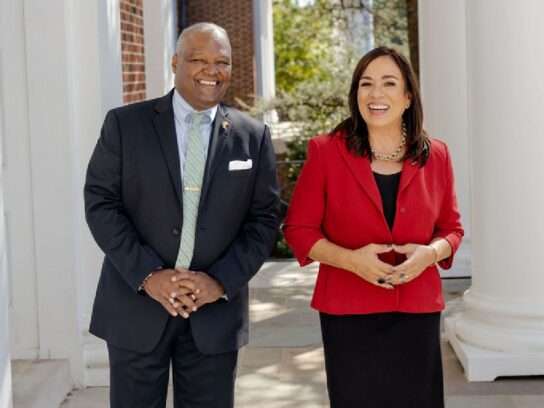 County Councilmember Nancy Navarro will run for Maryland Lieutenant Governor, joining Rushern Baker's campaign for governor.
Navarro has served on the Montgomery County Council since 2009, when she was elected during a special election, and has been re-elected since. She is the first Latina county councilmember and cannot be reelected due to term limits. Navarro was previously a member of the Montgomery County Board of Education.
Baker was Prince George's County Executive from 2010-2018. He ran for governor in 2018 but lost the Democratic nomination.
"I am thrilled to announce that I am joining the Rushern Baker for Governor of Maryland team, as his Lt. Governor running mate," Navarro wrote on Twitter. "We believe in family, inclusion, and excellence. Together we will work tirelessly for ALL Marylanders!"
I am thrilled to announce that I am joining the Rushern Baker for Governor of Maryland team, as his Lt. Governor running mate. We believe in family, inclusion, and excellence. Together we will work tirelessly for ALL Marylanders! 💫 #BakerNavarro pic.twitter.com/01YvcXXArX

— Nancy Navarro (@nancy_navarro) October 13, 2021
I'm incredibly excited and proud to announce that @nancy_navarro is joining our campaign as my running mate! #bakernavarro pic.twitter.com/13DaWVhG67

— Rushern L. Baker III (@CountyExecBaker) October 13, 2021