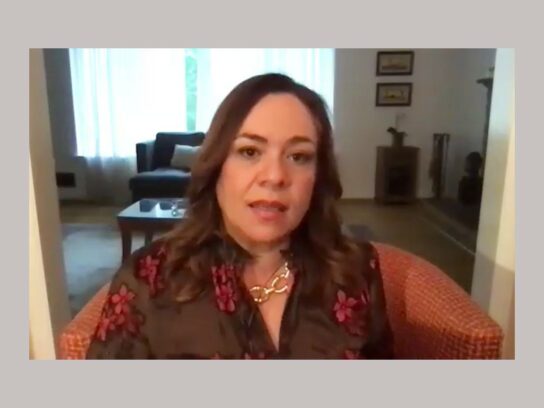 Montgomery County Councilmember Nancy Navarro discussed the new emergency child care relief fund during an interview with Montgomery Community Media.
The fund, approved Tuesday by the county council, will distribute $10 million to child care programs impacted by COVID-19. Approximately $6.5 million will go to childcare centers, while $3.5 million will assist family childcare providers, Navarro said.
"We need to make sure that childcare providers or centers who had to close since March are able to recoup some of the losses but also are ready to cover the expenses for reopening," she said, adding that childcare is an essential component in the county's reopening.
Amid the pandemic, Navarro worked closely with childcare providers and councilmembers to support the initiative. There are over 1,300 eligible child care programs countywide.
Through the fund, providers can receive a maximum of $75,000, although organizations with an additional center can qualify for $150,000. Organizations with three centers can qualify for a maximum of $200,000, although the program will be capped at $250,000 for four centers.
The council specifically will work to target areas disproportionately affected by the pandemic, Navarro added. Councilmembers will also continue to monitor the fund, and will potentially work to add more funds depending on the circumstances.
"I hope that this will make a big difference," she said.
Watch the interview with Navarro here: