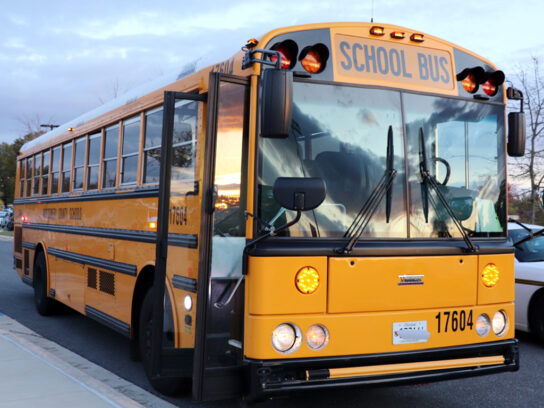 Over 3,600 people have signed a petition calling for Montgomery County Public Schools to take concrete action to protect students and teachers against the coronavirus. 
The petition, posted to Change.org two days ago, asks MCPS to take six steps to prevent spread of coronavirus (COVID-19) within public schools. Concern comes from possible student exposure to the coronavirus. 
The Maryland Department of Health announced that someone confirmed to have COVID-19 attended an event at The Village, a retirement home in Rockville, on Feb. 28. Students from MCPS schools, including Thomas S. Wootton High School and Robert Frost Middle School volunteered at The Village after Feb. 28, creating concern amongst the community. 
MCPS will be open tomorrow, Monday, March 9 and operating on a normal schedule. We are aware of fake posts circulating on social media suggesting that schools will be closed due to the coronavirus. This is false. More information: https://t.co/3UJVLWkg2H

— MCPS (@MCPS) March 8, 2020
Now, families are demanding MCPS take new steps to prevent community spread. The steps include MCPS officials instructing those who visited the Village at Rockville after Feb. 28 to self-quarantine for 14 days, as well as granting MCPS students flexibility to stay at home if they so choose due to the coronavirus.
The petition also calls on administrators to create remote teaching opportunities in advance of a school close, so students can continue to learn if classes are disrupted. Signatories have also supported cancelling any non-urgent student meetings or gatherings to prevent community spread. Extra-curricular activities at MCPS schools have not yet been cancelled due to concern over the coronavirus. 
The petition calls for facilities to be thoroughly cleaned and re-sanitized, as well as encouraging students to wash their hands frequently and thoroughly. Some signatories commented, saying that MCPS is currently not meeting this expectation. 
"MCPS is not taking even the simplest steps to keep the kids safe or following their own recommendations. How do I know this? Just simple things like providing wipes for kids to wipe down chromebooks before use (a different user every class period) and wipes so that they don't have to touch surfaces will not be provided," wrote Laura Simon, who signed the petition.
Finally, the petition calls for MCPS to move up or reschedule spring break to decrease the time the virus could spread through schools.  Spring break is currently scheduled for April 6-13. 
"Preventative and proactive measures (including school closures) has been proven as an effective method in reducing case mortality with regard to the 1918 pandemic. It's time to close schools before the virus spreads further," wrote Ethan Groboski, who signed the petition.  
Schools within the D.C. public school system were closed on Monday for intensive cleaning and disinfecting. MCPS has yet to cancel school or make any academic calendar changes related to the virus. 
Montgomery Community Media reached out to the public information office of MCPS and did not receive a response.