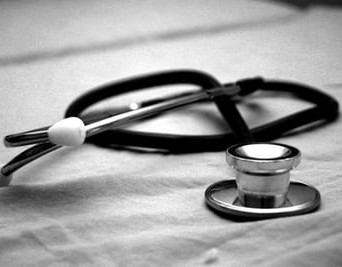 Más de 3.600 personas han firmado una petición para que las Escuelas Públicas del Condado de Montgomery (MCPS) tomen medidas concretas para proteger a los estudiantes y maestros contra el coronavirus.
La petición, publicada en Change.org hace dos días, le pide a MCPS que tome seis pasos para prevenir la propagación del coronavirus (COVID-19) dentro de las escuelas públicas. La preocupación proviene de la posible exposición de los estudiantes al coronavirus.
El Departamento de Salud de Maryland anunció que alguien confirmó que COVID-19 asistió a un evento en The Village, una casa de retiro en Rockville, el 28 de febrero. Los estudiantes de las escuelas MCPS, incluidas Thomas S. Wootton High School y Robert Frost Middle School fueron voluntarios en The Village después del 28 de febrero, creando preocupación entre la comunidad.
MCPS will be open tomorrow, Monday, March 9 and operating on a normal schedule. We are aware of fake posts circulating on social media suggesting that schools will be closed due to the coronavirus. This is false. More information: https://t.co/3UJVLWkg2H

— MCPS (@MCPS) March 8, 2020
Ahora, las familias están exigiendo que MCPS tome nuevos pasos para prevenir la propagación del virus en la comunidad. Los pasos incluyen a los funcionarios de MCPS que instruyan a quienes visitaron The Village en Rockville después del 28 de febrero para que se auto-pongan en cuarentena durante 14 días, además de otorgar a los estudiantes de MCPS flexibilidad para quedarse en casa, si así lo desean debido al coronavirus.
La petición también insta a los administradores a crear oportunidades de enseñanza remota antes del cierre de la escuela, para que los estudiantes puedan continuar aprendiendo si las clases se interrumpen. Los peticionarios también han apoyado la cancelación de cualquier reunión de estudiantes no urgentes para evitar la propagación de la comunidad. Las actividades extra-curriculares en las escuelas MCPS aún no se han cancelado.
La petición exige que las instalaciones se limpien y desinfecten a fondo, y alienta a los estudiantes a lavarse las manos con frecuencia. Algunos peticionarios dicen que MCPS actualmente no está cumpliendo con esta expectativa.
"MCPS no está tomando los pasos más simples para mantener a los niños seguros. ¿Cómo se esto? Cosas simples como proporcionar toallitas para que los niños limpien los aparatos electrónicos antes de usarlos (un usuario diferente cada período de clase) y no se proporcionarán toallitas para que no tengan que tocar las superficies ", escribió Laura Simon, quien firmó la petición.
Finalmente, la petición exige que MCPS ascienda o re-programe las vacaciones de primavera para disminuir el tiempo que el virus podría propagarse a través de las escuelas. Las vacaciones de primavera están actualmente programadas del 6 al 13 de abril.
"Las medidas preventivas y pro-activas (incluido el cierre de escuelas) se han demostrado como un método eficaz para reducir la mortalidad de casos con respecto a la pandemia de 1918. Es hora de cerrar las escuelas antes de que el virus se propague aún más ", escribió Ethan Groboski, quien firmó la petición.
Las escuelas dentro del sistema de escuelas públicas de DC cerraron el lunes por limpieza y desinfección intensivas. MCPS aún tiene que cancelar la escuela o hacer cambios en el calendario académico relacionados con el virus.