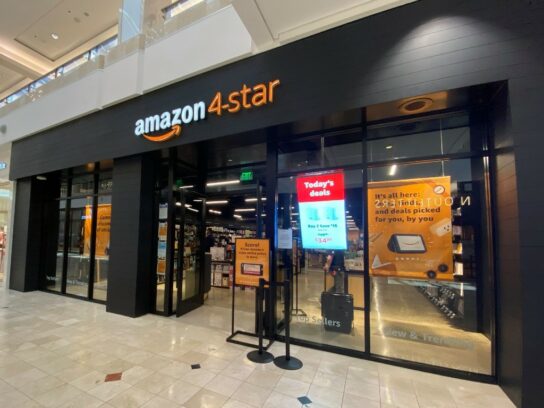 A new store opened Wednesday in Westfield Montgomery Mall in Bethesda: Amazon's 4-star store.
Westfield Montgomery announced the news on its social media platforms.
"We're excited to welcome you to our new Amazon 4-star store, now at Westfield Montgomery. 4-star is a great place to discover products you'll love. The store is curated around customers – what they're loving and buying online. Visit us today," the social media post read.
A unique concept, Amazon 4-star is different from Amazon's other shops because it exclusively sells items that are rated with four or more stars by customers, are top selling or are new and trending on the company's website, wrote Westfield Montgomery on Instagram. The store is located in the Nordstrom wing of the mall's lower level.
https://www.instagram.com/p/CDhA7KOhyKF/?utm_source=ig_web_copy_link