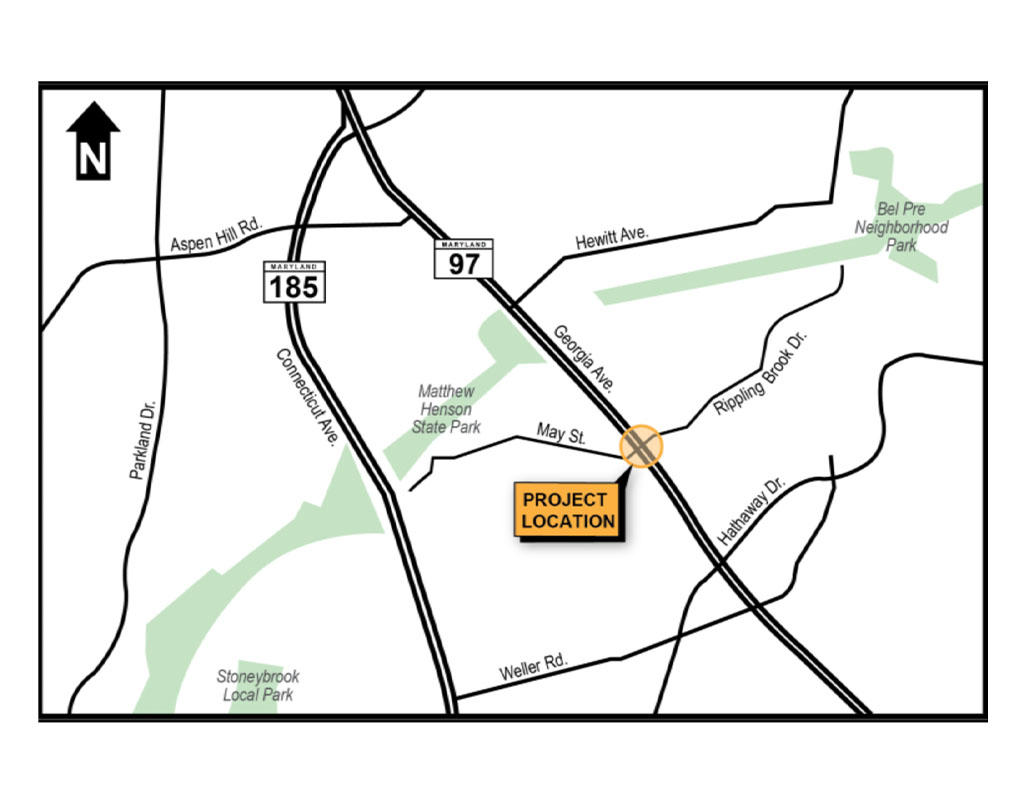 New Traffic, Pedestrian Signal Goes Live Thursday on Georgia Avenue
The Maryland Department of Transportation State Highway Administration will activate a new traffic and pedestrian signal at the intersection of May Street/Rippling Brook Drive on MD 97 (Georgia Avenue) in Silver Spring.
Since Monday, the signal has been under a three-day mandatory flash mode to help familiarize drivers with the signal system. It goes live with full-color operation on Thursday, Jan. 9.
"This new signal will slow down traffic on this busy corridor and provide a controlled, safe pedestrian crossing," MDOT SHA Administrator Greg Slater said in a statement. "We are working diligently to install features to improve safety in our urban areas such as lower speed limits, additional signage, improved markings and bike lanes."
The traffic and pedestrian signals will be accompanied by a crosswalk across MD 97, May Street, and Rippling Brook Drive. According to MDOT SHA, around 33,000 vehicles drive through this section of Georgia Avenue every day.