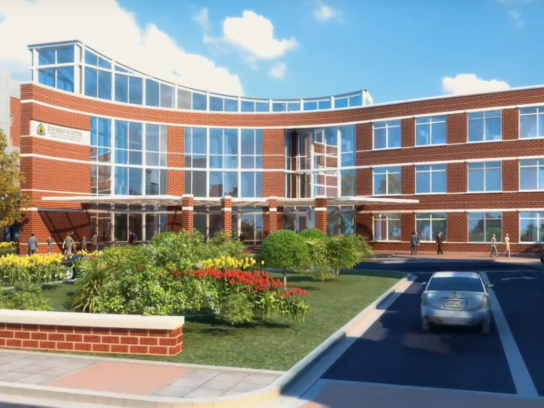 Suburban Hospital in Bethesda is nearing completion of a two-phase reconstruction project that began in 2015.
The opening celebration dedication ceremony will take place on Jan. 24. The opening of the building to the public has been pushed back to March 2 to allow the construction company to work through the punch list and some final installations.
Phase Two of the campus enhancement includes a new patient bed tower and surgical suite, a new main entrance for the hospital and increased physician office space.
The first phase of construction — completed in July of 2018 — included a seven-story parking garage which added about 400 spaces, installation of landscaping and other campus improvements.
The project — with a price tag estimated at $270 million — will nearly double the size of the hospital.
Here is the original rendering video: