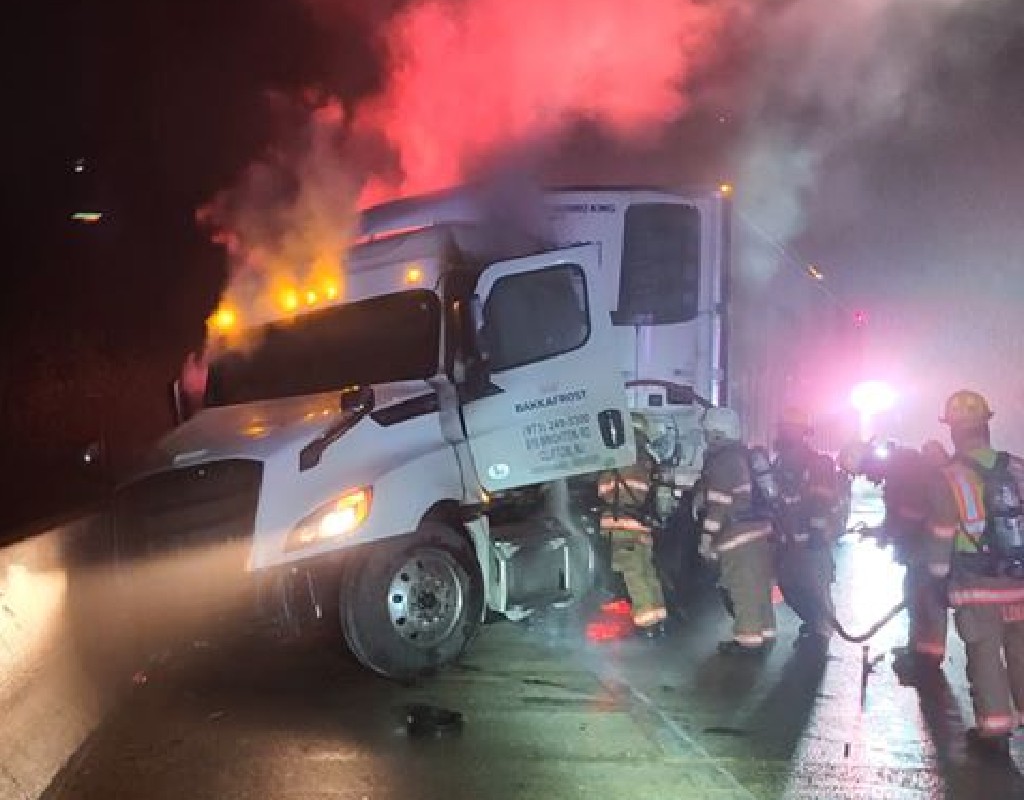 No Injuries in Tractor Trailer Collision on I-495 Friday Morning
Two trucks collided on the outer loop of the beltway I-495 over I-270 early Friday morning.
One of the tractor trailers crashed into a jersey wall and caught on fire. Responders arrived at the scene and no injuries were reported. The trucks involved in the collision did not carry any cargo and hazmats assisted with the fuel spill from the accident.
Units responded for a collision on outer loop of beltway (I-495) over I-270 earlier this morning. Tractor trailer crashed into jersey wall & caught fire. No injuries & no cargo involved. Hazmat on scene to assist with diesel fuel spill. @mcfrsPIO @mymcmedia @IAFFNewsDesk pic.twitter.com/OdNRztwHeV

— IAFF Local 1664 (@IAFFLocal1664) April 24, 2020
(~315a 4/24) OL I495 Beltway at 'big curve' sky ramp over I-270 Spur, collision & fire, @mcfrs on scene w/ @MDSHA @mdsp, fire extinguished by @mcfrs, no cargo involved, trailers were empty, no injuries, HazMat aissited w/ fuel spill pic.twitter.com/FGjVCJ0eHL

— Pete Piringer (@mcfrsPIO) April 24, 2020
Deja vu? Another tractor trailer crash similar location as to yesterday afternoon, on the outer loop @ the big curve that crosses over 270 Now the left lane gets by #Bethesda #MDtraffic #GMW pic.twitter.com/7XoiyqOCp3

— Julie Wright (@thejuliewright) April 24, 2020