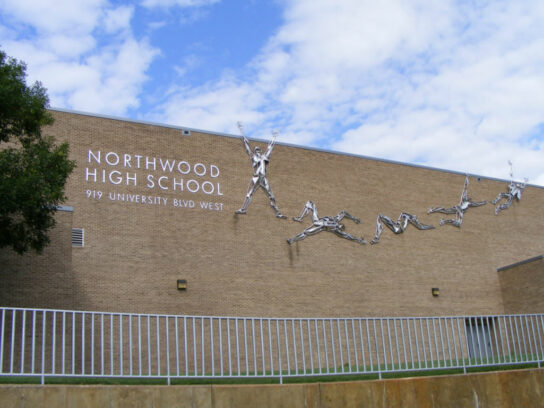 A Northwood High School security assistant and track and field coach was arrested Tuesday by U.S. Customs and Border Protection officers on felony child sex assault charges.
Giovanni D. Reumante, 31 of Takoma Park, was arrested at Washington Dulles International Airport after arriving on a flight from Punta Cana, Dominican Republic. He was wanted by Montgomery County Police on a nationwide extradition warrant.
Reumante currently is on administrative leave, according to a Montgomery County Public Schools (MCPS) spokesperson. As MCPS only recently learned of the incident and because it is a personnel matter, "we don't have more to say at this time," the spokesperson wrote in an email to MyMCM.
Information about the incident or incidents that led to his arrest were not available immediately. A Montgomery County Police spokesperson said the department will provide information Thursday.
According to a news release from CBP, Reumante was turned over to Metropolitan Washington Airport Authority Police, which is initiating extradition proceedings.
The arrest "illustrates how Customs and Border Protection's unique border security mission supports our law enforcement partners by intercepting dangerous and wanted fugitives and helping to return them to face their charges," said Daniel Escobedo, Area Port Director for CBP's Area Port of Washington, D.C.