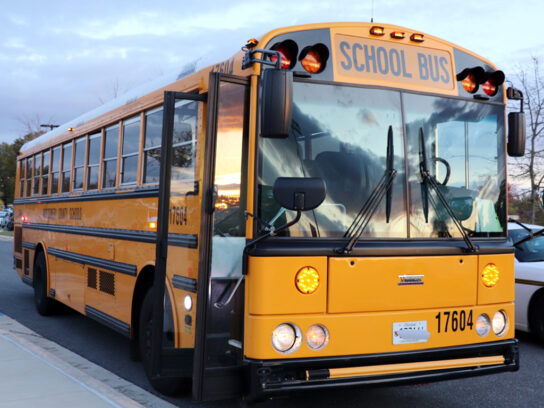 Almost 100 Montgomery County Public Schools bus routes did not pick up students Wednesday morning, because so many bus drivers called out today, according to MCPS officials.
Ninety of the 1,228 bus routes or about 8% were not run.
MCPS encouraged families to organize carpools or to walk in groups.
There is no information yet on how many bus routes will operate Thursday.
"We apologize for this inconvenience and understand the difficulty this causes for families. Given these circumstances today we are working to better understand the problem and will provide further communication to let families know how we will solve this issue<" MCPS officials wrote in a statement.
Not sure you realize that this info was sent out after high schoolers had already been waiting at bus stops??

— Melissa (@gunsensemelissa) January 5, 2022