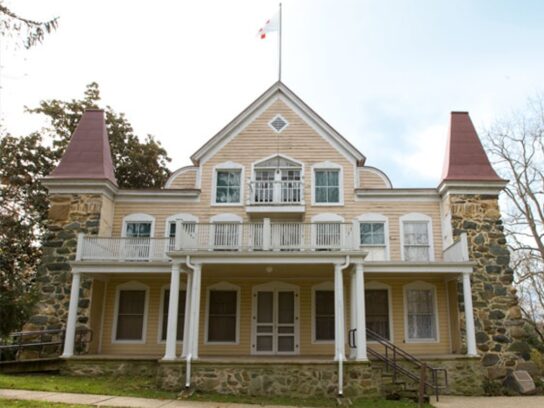 The National Park Service (NPS) asks the public to help decide how the Clara Barton National Historic Site should be reopened for public use. Those with ideas can submit them in a Request for Expression of Interest (RFEI) until March 11, according to the NPS website.
The RFEIs will help the NPS with the potential transfer of some of the operations and maintenance of the site and grounds to a new partner. Ideas for future use could include outdoor recreation, environmental education, arts programming, and special events.
All submissions should be emailed to the park superintendent or received in-person at National Park Headquarters at 700 George Washington Parkway in McLean. There will be two open houses at the onetime home of the Red Cross founder on Feb. 3 and Feb. 10 for those interested in touring the current structure.
Originally built in 1891, Clara Barton's home was used as Red Cross headquarters as well as a warehouse for relief supplies.  The historic site in her name was established on Oct. 26, 1974, and it is considered the first National Park dedicated to a woman. The NPS said Clara Barton's interest in adopting new technologies can still be seen throughout the house.
Those interested in attending the two open houses, receiving more information, or visiting the site must send an e-mail to GWMP_Superintendent@nps.gov.