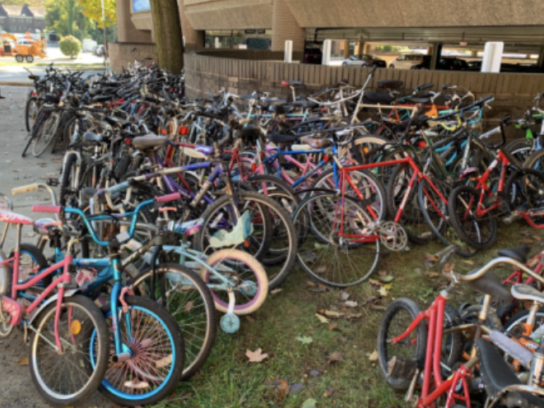 El Departamento de Transporte del Condado de Montgomery (MCDOT, por sus siglas en inglés) estableció un nuevo récord el viernes en su campaña anual de bicicletas: recolectó 370 bicicletas de los residentes locales para renovarlas y proporcionarlas a los miembros de la comunidad de bajos ingresos.
La colecta de bicicletas de este año superó a la del año pasado, donde MCDOT recolectó poco menos de 300 bicicletas.
El evento es una asociación con Rockville Bike Hub y Bikes for the World para brindar opciones de transporte confiables a niños y adultos de bajos ingresos en todo el condado.
Voluntarios de organizaciones de ciclistas reparan las bicicletas donadas y las entregan a residentes locales, a través del Programa Bike Match de MCDOT, el programa Rockville Terrific Kids y Bikes for the World.
Desde que comenzó el programa Bike Match del condado en junio de 2020, han recibido casi 600 solicitudes de bicicletas de los residentes del condado, dijo el director del MCDOT, Chris Conklin.
"Necesitábamos más de 300 bicicletas para cumplir con las solicitudes que recibimos, y una parte de estas bicicletas podrá cumplirlas", dijo Conklin.
Los residentes del condado que deseen solicitar una bicicleta o que aún tengan bicicletas para donar pueden completar un formulario en la página web: MCDOT.