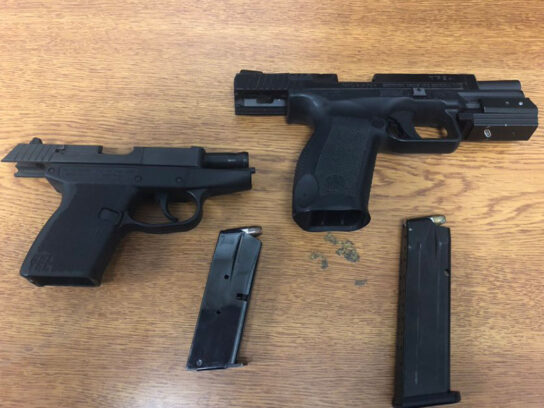 Like much of the country, an uptick in gun violence threatens public safety in Montgomery County. According to Montgomery County Assistant Chief Dinesh Patil, there already have been 16 confirmed homicides in the county in 2021. It may increase to 17 pending results from a  medical examiner about an incident last week.
And it's only the beginning of July.
During all of 2020, there were 18 homicides, Patil said. In 2019, there were 15, and in 2018, there were 22. "It's a very concerning place for us to be," he said.
Of the 16 so far this year, 13 involved hand guns and two were domestic incidents, said Patil, who has been with MCPD for 27 years. The majority of the incidents have occurred in Silver Spring, Gaithersburg and Germantown.
Patil partially blamed the pandemic for the increase in violence, noting that so far this year, property crimes are down, because more people are staying home.
Rolando Santiago, chief of Behavioral Health and Crisis Services in Montgomery County, also believes COVID-19 has played a role. "We believe the pandemic has worsened the situation with our vulnerable populations, people that have experienced loss of jobs, have experienced lower incomes." The pandemic has put a lot of stress on families, he said.
Patil believes the best way to eliminate gun violence is to take illegal guns away, which happens at traffic stops, he noted.
"For the most part, people who tend to carry guns in the commission of a crime, they are gun people, and so if they are going to carry a gun once, they are going to carry it again, and they are probably going to use it," Patil said.
It takes a village to reduce gun violence, and MCPD works with the local prosecutors' office, the federal government and other police departments between Washington, D.C. and Baltimore, he noted. "We are part of a regional family," he said.
The public has a role to play. Patil urged anyone who hears shooting or is aware of someone who is involved in the gun trade or has an illegal gun should notify the police department. The caller can be anonymous, he added.
According to the Maryland State Police, between Jan. 1 and June 24, 6,152 handgun permits were issued, of which 318 were for county residents. In 2020, 8,852 handgun permits were issued, with 758 issued to county residents, according to Ron Snyder, public information officer with the state police.
Here is what Assistant Chief Patil told MyMCM.
Here is what Santiago told MyMCM.