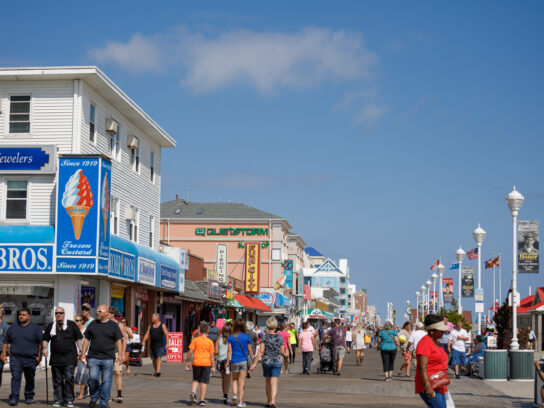 Según diferentes criterios, como la arena, las olas (o la falta de ellas), el nivel de aislamiento, el transporte público y el estacionamiento accesible, el paseo marítimo, las actividades e incluso la cantidad de árboles con sombra, Ocean City en Maryland se clasificó como uno de Las 25 mejores playas de Estados Unidos según Travel Leisure.
We are honored to be recognized as one of the top 25 Best Beaches in the U.S. by @TravelLeisure https://t.co/DTCoQjd29q #ocmd #oceancitymd #top25bestbeachesinusa

— Ocean City, Maryland (@OCMaryland) May 3, 2022
Algunas de las otras playas principales incluyeron Coney Island Beach, Brooklyn, Nueva York; Harris Beach, Oregón; Playa de Wrightsville, Carolina del Norte. Puede ver la lista completa aquí con una breve descripción de cada playa nombrada.
Para conocer más sobre Ocean City, puede visitar su página de internet aquí.