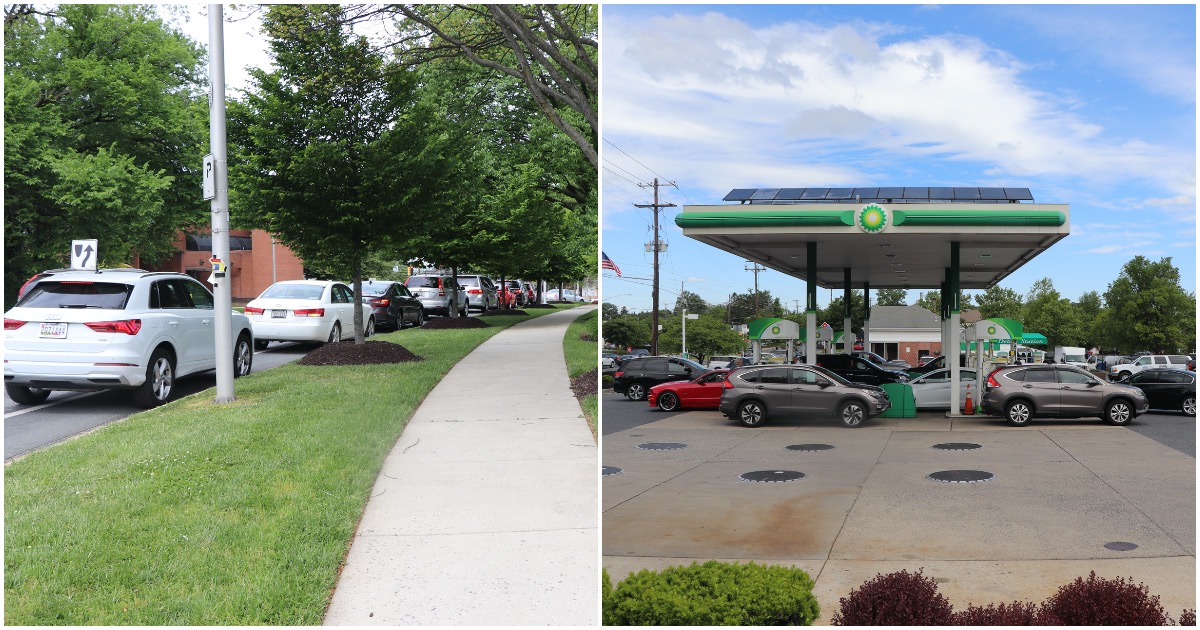 In Olney on Wednesday afternoon, BP outside of Fletcher's Service Center was the only gas station in the area that had fuel.
Long lines of cars along Georgia Avenue and Spartan Road waited outside the gas station for the opportunity to fill their tanks after a cyber attack caused Colonial Pipeline to shut down, leading to panic buying. Colonial Pipeline has since announced that it will restart its operations, but the process will take several days.
MyMCM spoke to people at Olney who were in the long line of cars, waiting to fuel up.
Related Posts:
Some Stations are Out of Gas but Overall, 'Montgomery County Is In Pretty Good Shape'
Stoddard: Gas Station Closures Driven by 'Panic Buyers', Not Actual Supply Shortage