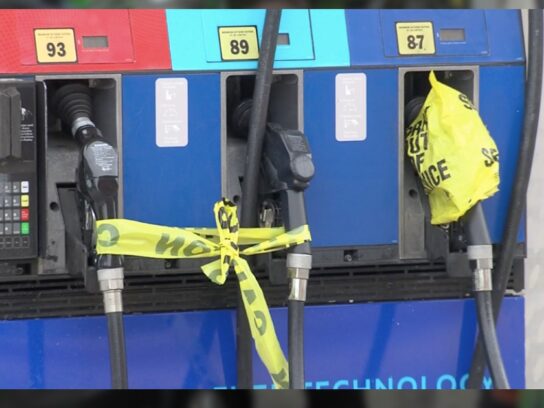 Long lines at gas stations and in some cases, stations running out of gas, are not the result of an actual gasoline shortage according Dr. Earl Stoddard, Montgomery County's Emergency Management Director.
Stoddard says it's due largely to consumer behavior – specifically panic buying – which he compared to the run on toilet paper during the height of the pandemic.
"Much of what we're seeing across the country, this is not unique to Montgomery County… or any of the DMV region – is behavioral changes that people have made out of concern that there will be some shortage to come, and are therefore driving shortage with that behavior," said Stoddard during a virtual media briefing on Wednesday.
During Elrich's virtual media briefing, Montgomery County Office of Emergency Management Director, Dr. Earl Stoddard says the local shortage in gas is being driven by panic "consumer behavior", and not an actual shortage in the supply of gas. More details coming soon. @mymcmedia pic.twitter.com/YsVDirg5bW

— Jordan Lindsay (@TVJordanLindsay) May 12, 2021
Several gas stations in Olney are out of gas… cars are lined up along Spartan Road to get gas at Fletcher's/BP. @mymcmedia pic.twitter.com/A17JJrRDvY

— Deirdre Byrne (@DeirdreByrneMCM) May 12, 2021
See related posts below:
Some Stations are Out of Gas but Overall, 'Montgomery County Is In Pretty Good Shape'
Some Stations are Out of Gas but Overall, 'Montgomery County Is In Pretty Good Shape'