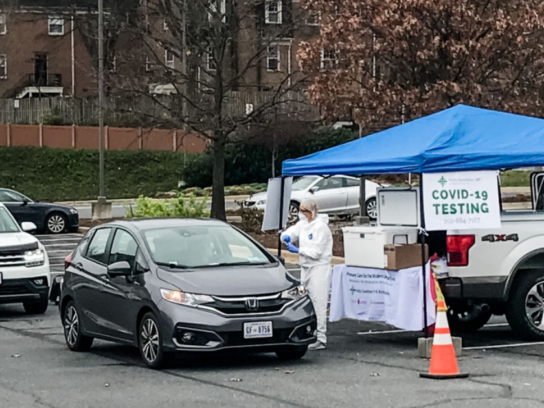 As the Omicron variant lives up to its highly transmissible reputation, County Health clinics have seen a surge in residents looking for tests. Fueled by family and friend reunions for the holiday season, the centers now operate on an appointment-only basis. And those appointment calendars are full for the foreseeable future.
According to Mary Anderson, Montgomery County Public Information Officer, last week county clinics administered a total of 12, 092 tests at the three facilities – Dennis Avenue Health Clinic, Montgomery College Testing Center, and the Upper County Regional Service Center.
By comparison, test levels for the week of December 6 to December 12 numbered 7,056. And testing in late November fell short of 4500 at 4,467.
Testing is free. Here's where you can find more information on places to be tested with or without an appointment.