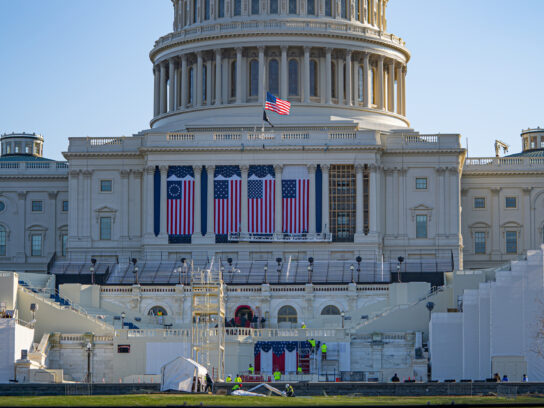 One year after the U.S. Capitol was breached, U.S. Rep. Jamie Raskin (D-8) continues to investigate what led up to that day as well as the events of that day.
According to Raskin, the Select Committee to Investigate the Jan. 6th Attack on the U.S. Capitol, of which he is a member, already has interviewed hundreds of witnesses.
"We are getting a very fine grained portrait of exactly what happened to us and why and how we are going to stop it in the future," the Democratic Congressman told MyMCM last month.
Seven days before the rioting, Raskin's son, Tommy, took his life. Raskin repeatedly has said that he is committed to this work, because he strongly believes it is what his son would have wanted. Raskin just released his book, "Unthinkable," which is "about Tommy, and his passions, and struggle with depression as well as the Capitol riots," he tweeted.
"Look, I've already lost my son, the thing most precious to me, but I am not going to see American democracy go down the tubes. We are in the fight of our lives to defend American democracy," Raskin said Jan. 2 on CBS Sunday Morning.
U.S. Rep. David Trone (D-6) also said he "will focus on the facts rather than the politics of the insurrection. The big questions should be, who was behind it and how do we protect our democracy against events like this in the future."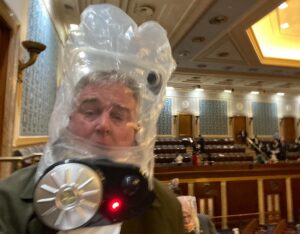 Trone, who donned a gas mask while inside the U.S. Capitol on Jan. 6, 2021, said in a news release, "I will remember the events of January 6th for a long time, if only because I never thought I'd fear for my safety, the lives of my staff, friends, and fellow Members of Congress from a mob of angry Americans storming the Capitol."
Trone said the hearings must continue in respect for the law enforcement officers who died or suffered medical and physical injuries as well as "the fear felt by millions of Americans watching it unfold."
"Unthinkable," my book about Tommy, and his passions and gifts, and struggle with depression, was released today. It's also about the Jan 6 insurrection, my work as lead impeachment manager, and the ongoing struggle for democracy. Thx for standing by me through thick and thin.

— Jamie Raskin (@jamie_raskin) January 4, 2022
Related Post
Raskin Remembers Son Tommy: 'Too Good For a World This Broken'