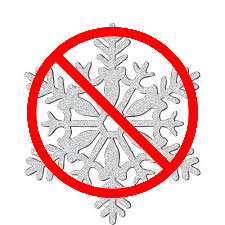 So where's all that snow that was supposed to fill our streets and yards? In anticipation of a fourth round of snow in January, Montgomery County Public Schools (MCPS) announced Wednesday night that schools would open two hours late on Thursday. Then around 7 a.m. Thursday, they announced schools would be closed for the day.
And then no – or very little – snow fell in Montgomery County. It is often said – especially when predictions fall short – that meteorology is an "inexact science" but what gives? As you can imagine, social media was chock full of sarcasm, anger and confusion once people woke up and saw no snow outside their windows.
At least two local meteorologists, FOX5's Sue Palka and NBC4's Doug Kammerer, poked fun at themselves on social media with their incorrect prognostications.
Can I move up my retirement?!? 🥵 https://t.co/64sDp4woGl

— Sue Palka FOX 5 DC (@suepalkafox5dc) January 20, 2022
Thinking about entering witness protection program! 😬🥸 https://t.co/xLNkwG9fdB

— Sue Palka FOX 5 DC (@suepalkafox5dc) January 20, 2022
Heres me with all the #SNOW we got this morning! pic.twitter.com/ApDBFnakpJ

— Doug Kammerer (@dougkammerer) January 20, 2022
In 2019, Kammerer talked to MyMCM about days like these.
MoCo's Most Famous: When It Comes to Forecasting Bad Weather, Doug Kammerer Says 'Bring It On'