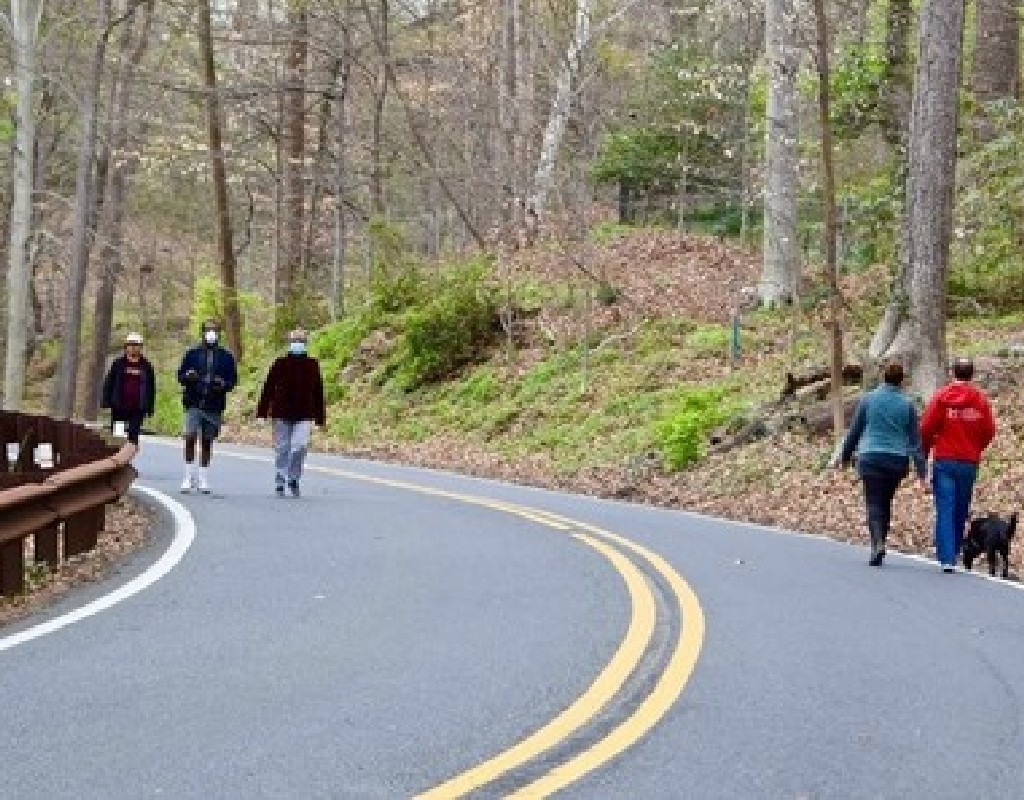 Open Roads Program for Walkers, Bikers Extended
More than six miles of parkways will be open to walkers, runners and bikers Friday morning through Sunday evenings throughout the pandemic. The roadways also will be closed to vehicular traffic on Memorial Day.
Montgomery Parks, which is part of the Maryland-National Capital Park and Planning Commission, has opened these roads for walking, running and biking so county residents could exercise outdoors during the county's order to stay at home.
The parkways include:
*Little Falls Parkway from Massachusetts Avenue to Arlington Road (1.3 miles)
*Beach Drive from Connecticut Avenue to Knowles Avenue (2.7 miles)
*Sligo Creek Parkway (2.6 miles)
*Old Carroll Avenue to Piney Branch Road
*Forest Glen Road to University Boulevard
These roads will be open from Friday at 9 a.m. until Sunday at 6 p.m. They will be open all day on Memorial Day until Tuesday, May 26 at 8 a.m.
"We've received an outpouring of support from the public for the open streets program," said Mike Riley, director of Montgomery Parks.
"It's very encouraging that we are seeing park users following the recommended physical distancing guidelines to foster a safe and healthy environment for everyone," he said.
Gatherings are restricted to less than 10 people. Pedestrians and bikers should maintain a distance of six feet from others.
All Montgomery Park indoor facilities remain closed. Use of playgrounds, basketball courts and athletic fields still is prohibited.