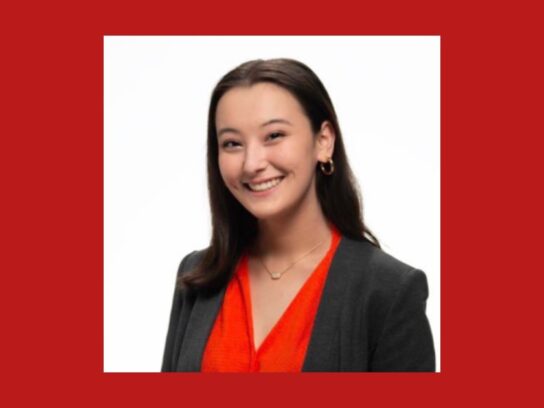 From providing free menstrual products to correcting disparities between schools, Hana O'Looney had a very eventful tenure as the 44th Student Member of the Board of Education (SMOB).
O'Looney, who completed her one-year team Friday, discussed her major wins and efforts during the 2021-2022 school year, starting with bringing free menstrual products to four schools this year, and at least two dispensers in all County middle and high schools this fall. 
"Though progress is slow, and not every battle was won, I hope you have felt connected to the work of the Board of Education and that your voice was heard this year," O'Looney said in the MCPSTV video.
She fought for countywide equity through a $1.2 million budget amendment to correct differences in unequal course offerings across zip codes, which passed, O'Looney said.
With her pushes for advancing financial literacy, all 25 County high schools now offer an optional course covering taxes, mortgages, student loans and more. 
Additionally, she and the Board of Education brought in an effective 6% raise for MCPS employees, the highest in over a decade, O'Looney said.
She also made mental health resources more accessible to students by championing a successful $1.6 million budget amendment for online telehealth counseling services. With the passage of this amendment, students can access professional therapy at any time during school starting the 2022-2023 school year, O'Looney said. 
O'Looney addressed climate justice by securing the very first tangible goal for MCPS: reducing greenhouse gas emissions by 80% by 2027 and by 100% by 2035, compared to 2005 emission levels. 
"From relieving further inequities between schools to improving the relevance of our curricula, there is so much room for growth in this system," O'Looney said. "But from the conversations I've had with you all, I know you are more than capable of taking them on. Keep fighting."
Arvin Kim being was sworn in as the new SMOB on July 8.