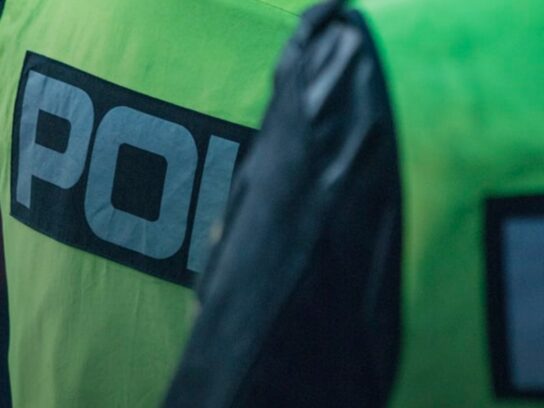 On Tuesday the Montgomery County Council approved members for the Policing Advisory Commission.
The commission was established in December 2019 and is meant to provide oversight of the Montgomery County Police Department (MCPD) and improve community relations with police. The group will also update councilmembers about policing matters and give recommendations about policies and best practices. 
"The Policing Advisory Commission will deliberate on policy issues, using data and focusing on best practices. The goal is to strengthen the Council's oversight role and help prevent problems from occurring," council documents read. Members serve three-year terms. 
Over 200 people applied to be chosen by the council, and each of the nine councilmembers nominated an applicant. The commission totals 15 people, and County Executive Marc Elrich nominated four residents, including two youth members. Two spots are given to MCPD Chief Marcus Jones and Fraternal Order of Police President Torrie Cooke, who will be non-serving members. The council chose the following members:
Cherri Branson, Silver Spring

Caroline Fredrickson, Silver Spring

Jenn Lynn, Germantown

Shabab Ahmed Mirza, Silver Spring

Jerome Price, Rockville

Justice Reid, Bethesda

Vernon Ricks, Potomac 

Nadia Salazar Sand, Silver Spring

Eric Sterling, Chevy Chase
Elrich nominated the following residents for the commission:
Dr. Robin Gaster, Silver Spring

Alicia Hudson, Silver Spring

Dalbin Osorio, Gaithersburg (Youth Member age 26-35)

Jasmine Williams, Clarksburg (Youth Member age 25 or Under)
Cherri Branson is the interim vice chair of the commission.
MyMCMedia spoke with Vernon Ricks, interim chair to the Policing Advisory Commission and Vice President of MyMCMedia's Board of Directors.