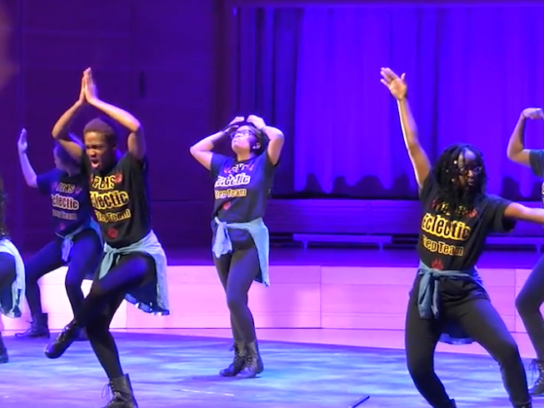 The Paint Branch High School Eclectic Steppers will be performing at the Music Center at Strathmore this weekend as part of a dedication to the African American tradition of stepping.
The step team creates their own routines and makes music with their voices, hands, and feet. Paint Branch High School alumni, Eniayo Olawoye and some of her former team mates saw a need to revive the Eclectic Steppers 5 years ago. Olawoye now serves as a coach for the step team, and says she is proud of how much they've grown. The Eclectic Steppers have achieved many milestones including winning MoCo's got talent, competing in numerous step competitions, and they are proud participants of the Bloom by Strathmore "Step Up" program.
On January 12, the Eclectic Steppers will participate in Step Afrika! Step Xplosion, which is returning to Strathmore to preview its latest production, Drumfolk. Officials say the performance traces the roots of stepping back to the African American percussive traditions of patting juba, hambone, ring shout and tap.
This performance will showcase some of the region's finest step squads who specialize in lightning-fast footwork, percussive chants, and incredible synchronicity.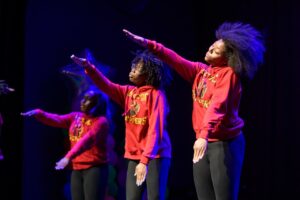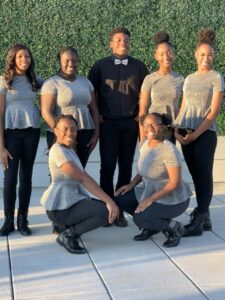 Featured Step Teams: 
Dem Raider Boyz Step Squad, Eleanor Roosevelt High School (MD)
Cook Hall Step Team, Howard University (DC)
HYPE Queens (NC)
Kappa Alpha Psi Fraternity Inc.(OH)
The Eclectic Steppers, Paint Branch High School (MD)
Preshow Event: A Conversation with C. Brian Williams
4pm in Music Center Education Room 402
Williams will discuss the inspiration and creative process behind Drumfolk. Free with show ticket, but registration is highly recommended as space is limited. Register online.