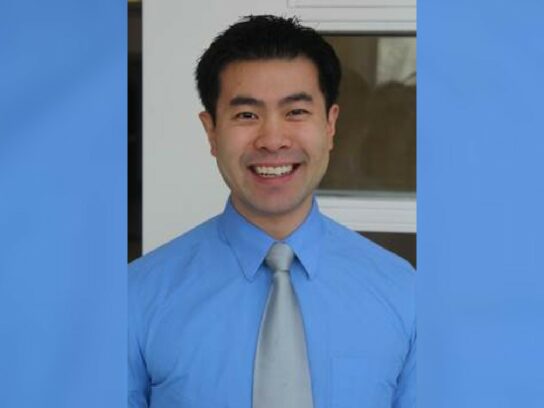 Sean Pang, English and media arts teacher at Rockville High School (RHS), won the 2019 Claes Nobel Educator of the Year Award. He is one of 10 recipients across the U.S.
Pang received a $1,000 grant, which he plans to use to film a documentary that brings light to financial issues in Montgomery County that he believes go unnoticed. He hopes that the exposure will raise money for county businesses and shelters that help students who struggle financially. 
Pang began teaching in 2011. He's taught English, creative writing, journalism, television production and an academic intervention course for at-risk students. He sponsors five clubs at RHS and advises "Echoes," an award-winning literary arts magazine at the school. 
Pang is part of a college-readiness program at Montgomery College, where he helps students with SAT prep and college essay-writing. 
The award is given by the National Society of High School Scholars (NSHSS). NSHSS created the award to spotlight outstanding educators in the U.S. The organization is an academic honor society that gives student members access to scholarships and networking opportunities. 
In 2017, Pang was named the Washington Post Teacher of the Year. He was chosen from 21 finalists across the Washington-metropolitan area. Pang was also named the RHS Teacher of the Year in 2016. 
Pang immigrated to the U.S. from Hong Kong when he was 6 years old. He graduated from Thomas S. Wootton High School in 2005. Pang earned his bachelor's and master's degrees from the University of Maryland, Baltimore County.