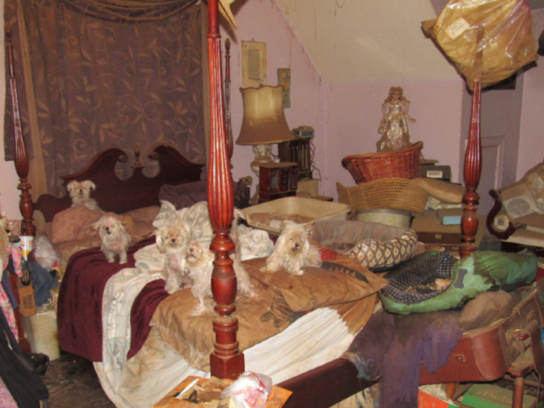 A Silver Spring pet grooming salon owner has been convicted of 17 counts of animal cruelty, according to officials. 
After receiving a complaint from a local veterinarian, the Montgomery County Office of Animal Services executed a search and seizure warrant in October 2020 at Pampered Poodles, a pet grooming salon and licensed commercial kennel. 
Officers seized seven Maltese-type dogs, two Shiloh Shepherd-type dogs and one small turtle.
All dogs were found to be anemic as a result of an extreme flea infestation. One of the Maltese-type dogs died from complications exacerbated from the anemia. 
Carrie Seek, the owner of Pampered Poodles, was convicted on July 21 in Montgomery County District Court on counts relating to the failure to provide veterinary care and adequate care. 
Judge Victor Del Pino sentenced Seek to two years of supervised probation. Seek is prohibited from owning, residing with, possessing or controlling any animals during this time. 
Del Pino also ordered Seek to receive mental health care services and abide by the treatment recommendations. 
The surviving dogs have recovered after receiving veterinary care at the county's animal shelter facility in Derwood. The dogs remain in Office of Animal Services custody pending any future appeals. 
"Watching the remarkable transformation these dogs experienced after confiscation is the reason we do what we do,"  Office of Animal Services Chief Veterinarian Gregory Laurence said. "The entire Montgomery County Office of Animals Services team did a fantastic job."