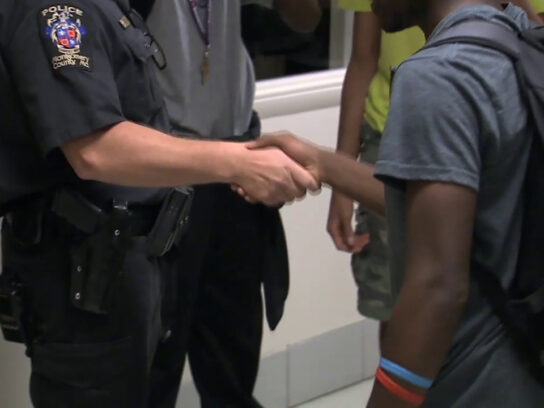 As public schools throughout Montgomery County continue to experience fights, stabbings and incidents of weapons brought into the buildings, some residents are questioning County Executive Marc Elrich and the county council members' decision to remove School Resource Officers from school buildings and the surrounding campuses.
Earlier this year, a decision was made to remove Montgomery County Police officers from inside the schools and instead assign police officers to cover the areas surrounding schools and be on call when requested by school staff.
Stephen Austin, who ran unsuccessfully for the Board of Education during the June 2020 primary, started a petition on Change.org to reinstate the School Resource Officers (SRO) program.
According to the petition, "It is clear that defunding SROs was a huge mistake, and instead of admitting it, [Councilmember Will] Jawanda is blaming the lack of more guidance counselors for the violence."
The petition is designed "to send a strong message to those in power that this situation is unacceptable."
As of Tuesday morning, 2,384 people had signed the petition.
Related Post
Jawando 'Thankful' Police Officers Out of Schools, Ready for Next Steps