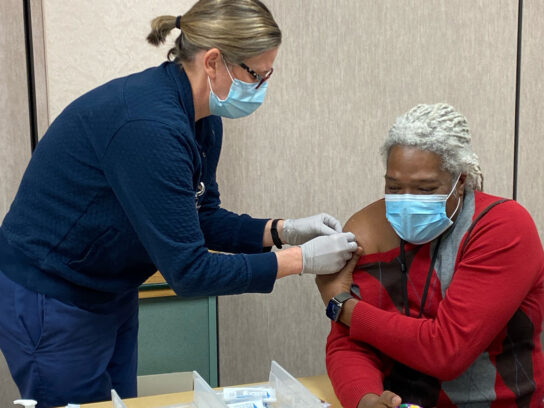 MedStar Montgomery Medical Center's frontline workers in Olney are starting to receive the coronavirus vaccine. The Pfizer vaccine arrived at MedStar Montgomery on Dec. 18.
Thomas Senker, the president of MedStar Montgomery and senior vice president of MedStar Health, said in a statement that the vaccine marks a new chapter in the fight against the coronavirus.
"We cannot overstate the dedication and sacrifice of our healthcare and science communities in getting us to this day. When I see the line of my colleagues waiting for the vaccine, I am truly humbled and grateful for everything they have done. They truly are heroes," Senker said.
Here are photos of the Pfizer vaccine arriving at MedStar Montgomery and a look at some frontline workers receiving their first dose of the vaccination: