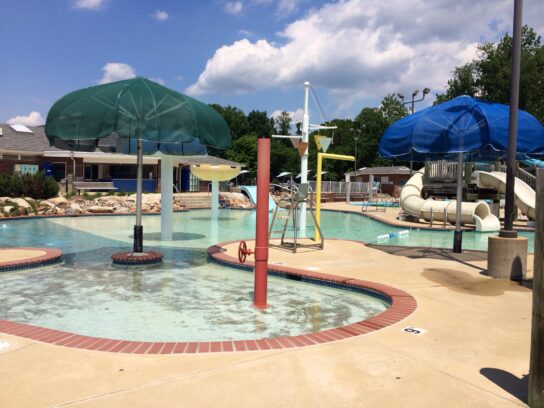 Los funcionarios de salud del condado de Montgomery anunciaron el lunes que las piscinas comunitarias privadas y públicas permanecerán cerradas durante el fin de semana festivo de "Memorial Day" o Día de los Caídos. Los funcionarios de salud dicen que esto incluye "piscinas de complejos de apartamentos y condominios y clubes privados de natación".
Tradicionalmente, las piscinas al aire libre se abren al público el fin de semana del "Día de los Caídos", pero debido al virus COVID-19, los funcionarios de salud dicen que deben permanecer cerradas por seguridad para los visitantes y empleados.
Aunque algunas partes de Maryland están reabriendo, el ejecutivo del condado Marc Elrich ha declarado que la orden de quedarse en casa aún está vigente hasta nuevo aviso.
"Sabemos que muchos en la comunidad equiparan las aperturas de piscinas con el inicio oficial de la temporada de verano, pero las restricciones actuales de COVID-19 hacen que sea imposible abrir de manera segura para que los nadadores y los empleados estén protegidos de la propagación", dijo el Dr. Gayles Travis, Oficial de Salud del Condado en un comunicado.
.@MoCoDHHS announced today that public and private community pools will not open Memorial Day weekend for the traditional start of summer because of #COVID19 restrictions. Read more: https://t.co/Ki3P4bFKug. #MoCo #StayHome #StaySafe pic.twitter.com/ePtokjy9j3

— Montgomery County MD (@MontgomeryCoMD) May 18, 2020
El programa de Licencias y Servicios Regulatorios del Departamento de Salud y Servicios Humanos recomienda que los operadores de piscinas continúen con el mantenimiento regular de la piscina; programar una inspección previa a la apertura con los Servicios de Licencias y Regulación (y prepararse para un retraso en la inspección); prepararse para nuevas "prácticas de prevención en el lugar" cuando se anuncie una fecha de reapertura que promueva el lavado de manos y el distanciamiento físico.
Una vez que se vuelvan a abrir las piscinas, habrá nuevos procedimientos para los visitantes. El Condado de Montgomery enumeró los siguientes posibles procedimientos:
Admisión solo para residentes del condado y titulares de pases actuales
Limitar el número de personas admitidas en la piscina
Cierre de algunas áreas de la piscina
Asegurar que las personas mantengan distancia física de al menos seis pies
Solicitar que las personas traigan sus propias sillas de piscina.
Sin embargo, ninguna decisión se ha determinado decisivamente. No está claro cuándo o si las piscinas pueden volver a abrir este verano.