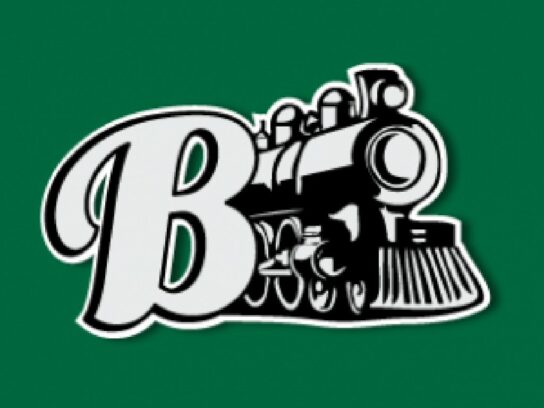 After a 14-month derailment due to the pandemic, Bethesda Big Train baseball is back. Games will be played at the Shirley Povich Field in Rockville during June and July in front of a maximum of 250 socially distanced fans.
Montgomery County approved Big Train's 27-page 2021 Return to Play Plan Wednesday at noon, so now it is time to play ball, said Big Train Founder Bruce Adams. "After all the sacrifices our residents have made these last fourteen months, we all deserve the enjoyment of a summer's night at [a] ballgame," he said.
Adams thanked all the county officials who helped enable Bethesda Big Train to return to the field. He particularly thanked county residents and "their willingness to pull up their sleeves and get the shot."
Bethesda Big Train's players are top level college players who play in the summer wooden bat Cal Ripken Collegiate Baseball League. The college students play with aluminum bats while in college and look forward to the chance to play with wooden bats so the professional scouts will get a better feel for their abilities, Adams said, adding, "These guys all want to get drafted."
The stadium holds 750 people but only 250 will be permitted at each game. That number actually is less than the capacity allowed by the county but in order for Bethesda Big Train to follow social distancing rules, it had to go with the smaller number. Every other row will be empty, and groups or families will be separated from other fans by three seats.
Thanks to The Jim and Carol Trawick Foundation, the Big Train will honor a different group of 25 community heroes with free tickets at each game. "The nurses, community nonprofits, first responders, doctors, grocery store clerks, educators, and delivery personnel who have heroically helped our community through these challenging times deserve a night of fun," Adams said.
Adams thanked Baseball Community Base Ball Club Vice President Eric Cole, Director of Baseball Operations and Manager Sal Colangelo and General Manager Chris Rogers for their efforts during the past three months to work out a plan.
"Special thanks to Community Radiology Associates and Gelberg Signs for providing the resources we need to make sure we have the signage, protective equipment, sanitizers, and ballpark modifications necessary to protect our fans, players, staff, and volunteers this summer," he said.
This summer's schedule stretches from June 5 to July 21. Click here for information about tickets, food and coronavirus rules.
Bethesda Big Train is an eight time Ripken League champion and 16 players have made it to the major leagues.
Montgomery County to Bethesda Big Train: "Play Ball!"

County officials have approved our plan to allow up to 250 fans at Big Train games at Shirley Povich Field this June and July.https://t.co/nSiTcN24vg pic.twitter.com/WufsSWIwKN

— Bethesda Big Train (@GoBigTrain) May 5, 2021