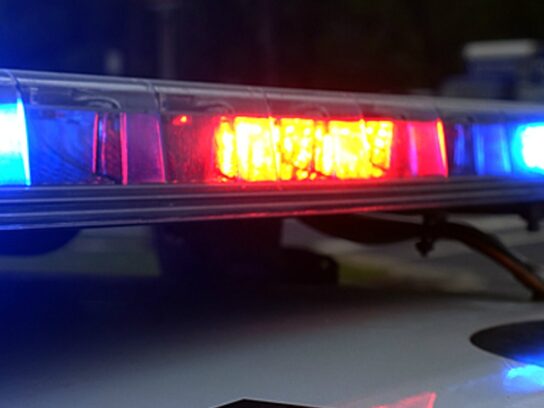 Police said two men were arrested after leading officers in a pursuit in a stolen car and striking two vehicles on the way.  
Ronald Hicks, 20, of Germantown and Moises Antonio Motto, 30, of Wheaton face charges of unlawful taking of a vehicle, theft, rogue and vagabond, resisting arrest and other charges, per a release from the Montgomery County Police Department (MCPD).
According to police, on Wednesday officers saw a stolen 2016 Chevrolet Equinox parked on Glenallen Avenue in the Wheaton-Glenmont area. At about 1:24 p.m. that day, police said officers saw two men, Hicks and Motto, get into the car. After they drove off, officers tried to make a traffic stop. While trying to escape, the driver of the stolen Equinox struck a civilian car. During a short pursuit, the suspects struck a second civilian car at Georgia Avenue and Norbeck Road in Aspen Hill.
Police said Hicks and Motto got out of the car on Georgia Avenue just south of the Inter-County Connector. They tried to run away but were quickly apprehended and taken into custody. 
Two civilian cars were damaged and one person had minor injuries but was not taken to a hospital, police said. No officers were injured. 
Two Montgomery County men are in custody following a brief pursuit in a stolen car.https://t.co/FaOT7ndUOM#MCPD #MCPNews #Arrest pic.twitter.com/IOzPFoMO8f

— Montgomery County Department of Police (@mcpnews) January 12, 2023