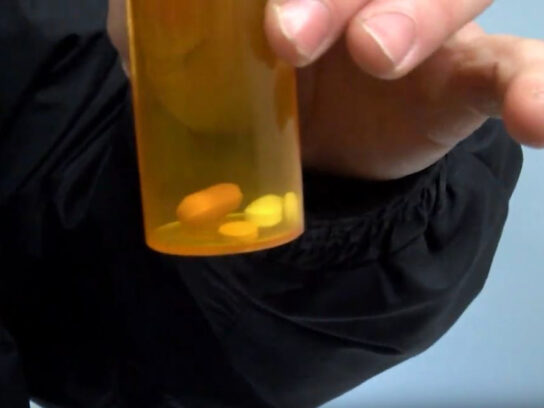 Mikiyas Maryie Kefyale, 23, of Piney Branch was arrested Thursday in connection with the death of a 16-year-old male, who died from Fentanyl intoxication on Jan. 17.
Montgomery County and Rockville City Police found the male already dead in a residence in the 6100 block of Massachusetts Avenue in Bethesda. Investigators found evidence that the victim may have overdosed on counterfeit Percocet pills, which an autopsy confirmed. The suspected counterfeit pills were found in the room and tested positive for Fentanyl.
Kefyalew was arrested and charged with one count of distribution of a narcotic. Additional charges may be levied.
In announcing this arrest, Montgomery County Chief of Police Marcus Jones said, "This case is another tragic example of the harms that can occur with counterfeit pills containing Fentanyl. These pills add another deadly layer to the opiate crisis facing our communities."
Jones also said young people, as well as adults, take drugs thinking they won't be harmed, "but end up taking a substance that is extremely deadly."
Rockville Police Chief Victor Brito added, "One life lost to opioids is too many, and it is not a problem we will solve overnight, but we will continue to work together to combat this crisis."
Kefyalew is being held at the Montgomery County Central Processing Unit awaiting a bond hearing.