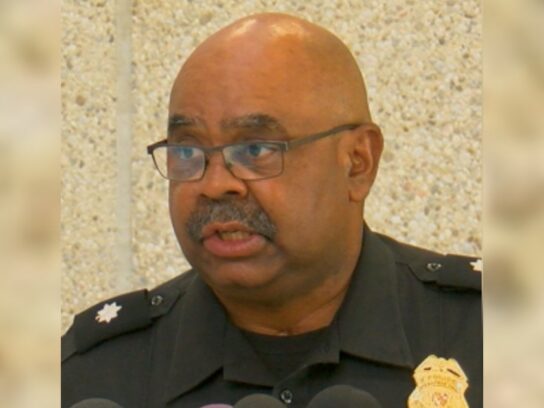 A 15-year-old Magruder High School student continues to recover from being shot in the school's bathroom Jan. 21.
Montgomery County Police Chief Marcus Jones has strong words for those who witnessed the shooting, and to the public.
His message: Call 9-11. Alert a first responder. Then, if you like, post it on Snapchat or Twitter.
According to police, when a 17 year-old-student allegedly shot a fellow student, witnesses posted about the shooting on social media. But they never contacted anyone who could have provided medical assistance. They didn't reach out to a teacher, principal, or any school official. Instead, they took to social media. And no one who read or shared those posts, reached out to help either.
Instead, the seriously wounded teenager was only discovered during a routine security check of the bathroom.
"This is something we are starting to see more and more of," Montgomery County Police Chief Marcus Jones said.
In Silver Spring, 11 people watched an assault and not one of them reached out to the police, Jones said. "That individual came very close to death."
"It really is kind of heartbreaking," Jones said. "I understand the real positives for social media, but if we are going to be more focused on filming bad behavior, filming people who are getting injured, and not getting resources there to try and help save someone's life, then I think we are in a really bad place."
Jones wrote an editorial in The Washington Post this weekend to make people aware of the need to seek help rather than take to social media. He pointed out 9-11 calls and texts can be made anonymously.
In that editorial, Jones wrote, "Their followers knew what had happened at the school, and whoever received the shared or retweeted tweets knew, and perhaps they even sent it further along. None of that helped someone who was in need."
He urged parents to talk to their children about the importance of helping someone in danger and noted MCPD has spoken with Montgomery County Public School officials as well.
Council President Gabe Albornoz agreed. During a media briefing Monday, Albornoz spoke of the importance of addressing this issue and also to "educate youth about this."
Here is what Chief Jones told MyMCM.
Related Post