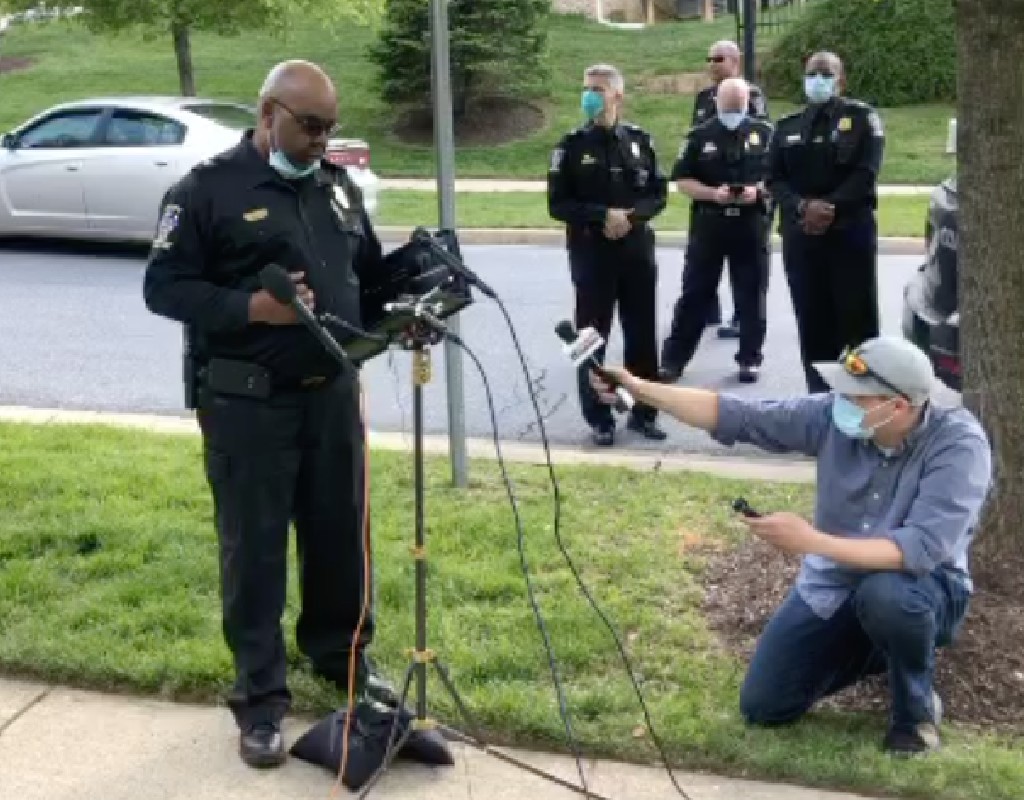 Police Chief: Knife-Wielding Man Shot, Killed by Officer in White Oak
A man shot by a police officer in White Oak Thursday has died, Montgomery County Police Department (MCPD) Chief Marcus Jones confirmed at a press conference.
At about 2:15 p.m. on Thursday, MCPD received a call from a person in White Oak saying a neighbor threw a rock at their window and yelled at them to call the police, Jones said. The caller said that the neighbor was holding a large butcher knife.
Officers responded to the 1500 block of Hadden Manor Court and saw a man with a knife and told him to get on the ground several times, Jones said. The man ran at the officer and the officer retreated, then the man walked backwards. The officer again told the individual to drop the knife and get on the ground.
The individual ran "aggressively," Jones said, toward the officer while holding the knife. The officer fired his weapon and the man went down. Jone said the officer gave first aid care immediately and the individual was taken to a medical facility, where he died.
Jones said the incident was video recorded by a neighbor as well as on the officer's body camera, and witnesses are being interviewed by investigators. The names of the man killed and the officer will be released at a later date, Jones said. After MCPD's investigation, the case will be presented to the Howard County State's Attorney office for review.
Chief Jones" comments to media regarding officer involved shooting on Hadden Manor Ct in White Oak https://t.co/KD1mzShPxM

— Montgomery County Department of Police (@mcpnews) May 7, 2020