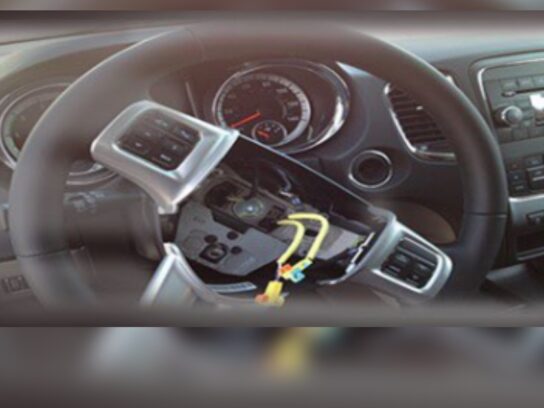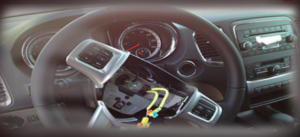 Police have serious concerns about a recent increase in airbag thefts. From January 1 to April 30, 2021, authorities say there have been more than 90 airbag thefts reported countywide – specifically in the areas of Bethesda and Silver Spring.
Why airbags? Montgomery County Police say airbags can be expensive to purchase and install. Stolen airbags are often sold on the black market. According to the National Insurance Crime Bureau (NICB), a new airbag that retails for about $1,000 from a car dealer will cost $50 to $200 on the black market. Police say stolen airbags might be sold as new by someone who will charge the customer or the insurance company full price.
Authorities say airbags are also easy targets because they can be stolen quickly, are portable, and easy to hide. In Montgomery County, several cars have been broken into while parked in mostly secluded residential parking lots when few people are using their vehicles.
Here's a list of some recent airbag theft dates and locations:
On January 18, 2021, six vehicles in Silver Spring residential parking lots located on Featherwood Drive, Treetop Lane, Treetop Drive, and Featherwood Court during overnight hours.
On January 28, 2021, eight vehicles in a Bethesda townhome community on Hillandale Road, Chevy Chase Drive, and Willett Parkway during the overnight hours – this includes some of the same victims from a theft in December who had installed new airbags.
On March 18, 2021, 21 vehicles in Bethesda apartment complexes on Pooks Hill Road during overnight hours.
On April 20, eight vehicles in Silver Spring residential parking lots located on Grubb Road, Colston Drive, and Ashboro Drive during overnight hours.
🚨 Crime Alert: Increase in airbag thefts. Follow the tips below ⬇️ to prevent theft from vehicles. And as a reminder, if you #SeeSomethingSaySomething. More information: https://t.co/TZHfRozttj pic.twitter.com/dBAo1yziaI

— Montgomery County Department of Police (@mcpnews) May 10, 2021
As investigators continue working to identify suspects responsible for these crimes, they ask for help from the community. If you observe suspicious activity in a parking lot and believe someone is attempting to break into vehicles, please call authorities. Montgomery County police said just days ago; a concerned resident observed a suspect trying vehicle door handles in a residential parking lot and called authorities. Officers responded and observed the suspect entering unlocked vehicles. He was arrested.
To prevent your car from being broken into:
Park your vehicle in a well-lit area.
Lock your vehicle.
Remove valuables from your vehicle or place them out of sight.
Install a theft-prevention/steering wheel locking device
Purchase a car alarm