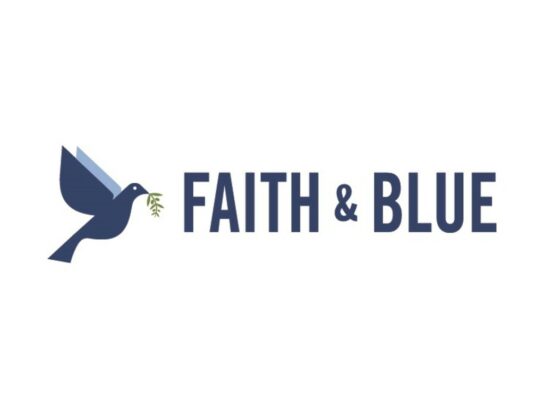 Montgomery County Police is participating in the first National Faith and Blue Weekend Oct. 9 through Oct. 11 in an effort to bring law enforcement and faith traditions together to build strong communities.
Local Faith and Blue weekend events include programs in Rockville, Bethesda, Silver Spring, Wheaton and Germantown.
The weekend events begins Oct. 9 with a community discussion on how to strengthen the relationship between the community and law enforcement. It takes place from 4:30 p.m. to 6 p.m. at Mt. Calvary Baptist Church, 608 N. Horners Lane, Rockville.
The First Baptist Church of Ken-Gar, 3922 Hampden Street, Kensington is the location for a community discussion about training police officers, current crime trends and patterns and outreach programs. It takes place Oct. 10 from 10 a.m. to 12:30 p.m.
A similar discussion will be held at St. Paul's United Methodist Church, 10401 Armory Avenue, Kensington, on Oct. 10 from 11:30 p.m. to 12:30 p.m.
There will be an outdoor community event with Living World International Christian Church on Oct. 10 from 1:30 p.m. to 3:30 p.m. at Spring Parc Apartments, Featherwood Court, Silver Spring.
In Wheaton, there will be a meet and greet with law enforcement and community members at the Living World International Church, 16819 New Hampshire Avenue, Silver Spring on Oct. 11 from 10:30 a.m. to 11:30 a.m.
There also will be a meet and greet, along with a question and answer session with the community, at Asbury Methodist Church, 7540 Black Rock Road, Germantown on Oct. 11 from 8:30 a.m. and again at 10:15 a.m.
According to the National Faith and Blue Weekend, "Communities are stronger and safer when residents and law enforcement professionals can relate as ordinary people with shared values, hopes, and dreams," The purpose is to "find ways to work together around our many commonalities instead of being divided by differences."
The weekend is being convened by MovementForward, Inc. and the U.S. Department of Justice Office of Community Oriented Policing Services. It is sponsored by FirstNet Built with AT&T and Motorola Solutions Foundation and Wrap Technologies.