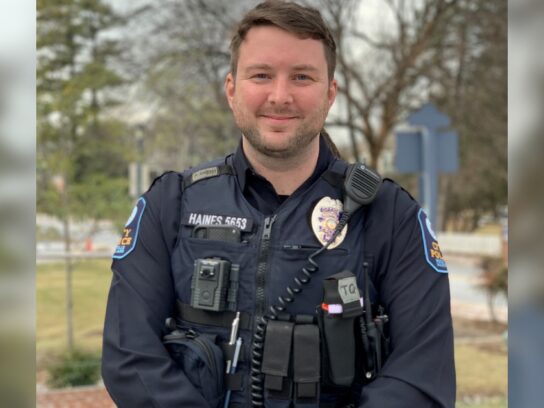 An officer from the Rockville City Police Department (RCPD) saved the life of an elderly woman who had fallen and been lying in distress for four days, the department said. 
Officer Tyler Haines responded to a welfare call after an employee at the Rockville Senior Center reported that he had not seen or heard from a senior citizen. The employee observed the mail piling up, the woman's car in the driveway, and his knocks at her door went unanswered. 
Last week Mr. Gerry Jones, an Rockville Senior Center employee, decided to go check on a senior citizen whom he had not seen or heard from in a few days. He saw her car in the driveway, the mail piling up and no one answered his knocks on the door. pic.twitter.com/KNwJ10JKKT

— Rockville City Police Department (@RockvilleCityPD) February 1, 2022
After analyzing the situation, Haines' gut instinct told him that something was not right. The officer was persistent and was able to get access into the home, according to police. Upon entering, Haines found the elderly woman on the floor but conscious. 
The woman was transported to a local hospital for medical treatment. 
RCPD thanked Haines for his heroic actions and congratulated him for being their hero of the week.