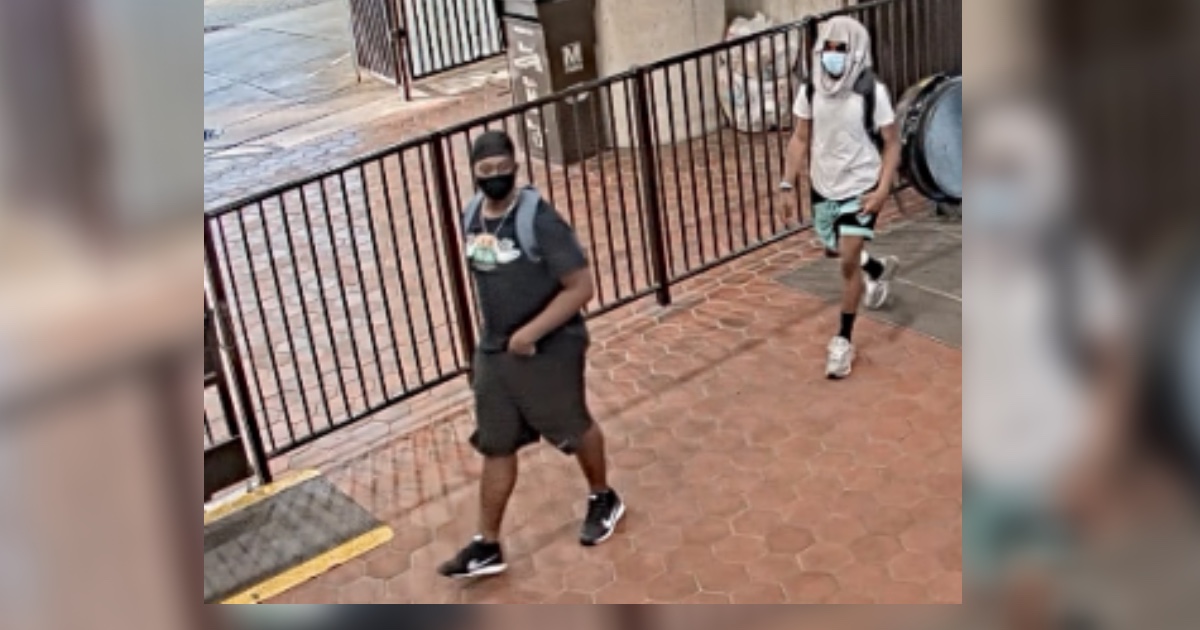 Police Investigate Robbery and Assault in Downtown Silver Spring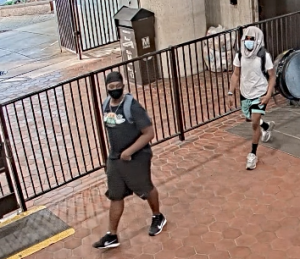 Detectives with the Montgomery County Police Department continue to investigate the June 8 robbery of a 64-year-old male in downtown Silver Spring.
Police believe two male suspects are responsible.
On June 8, shortly after 6:00 p.m., a police officer was flagged down by the victim who reported that he was assaulted and robbed. According to an MCPD press release, the victim had injuries on his face and was bleeding. The victim explained to officers that he was walking on Colesville Road toward East-West Highway when the two suspects approached him and assaulted him. During the assault, the suspects stole property from the victim and fled on foot toward East West Highway. The victim had non-life-threatening injuries and was treated at the scene.
Authorities say they also spoke with multiple witnesses who observed the incident.
Today, investigators have released surveillance video of the two suspects and ask for the public's help in identifying them:
Do you recognize these two suspects who assaulted and robbed a 64-year-old male victim in #DowntownSilverSpring ?

If so, please call detectives at 1-866-411-TIPS. You may be eligible for a cash reward.

Add'l details can be found here: https://t.co/7SysKEScs5 pic.twitter.com/Osv7RXHOlt

— Montgomery County Department of Police (@mcpnews) August 20, 2020