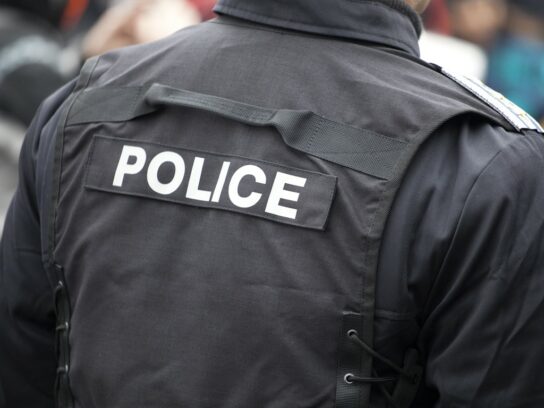 The Montgomery County Police Department (MCPD) released its 2019 Use of Force Report, to include statistics surrounding force incidents between officers and citizens. 
MCPD reported 553 use of force incidents in response to resistance in 2019, slightly higher than 542 in 2018. Inversely, there were less calls for service in 2019 than in 2018 (211,259 vs 219,162). Force was used in less than 1% of police calls. Most incidents did not involve a weapon, rather the officer used their hands to try to control a person, Police Chief Marcus Jones said in the report. Almost 93% of force was used during arrest, serving emergency evaluation petitions, and defense against assault. 
There are six police districts in Montgomery County: Rockville, Bethesda, Silver Spring, Wheaton, Germantown and Gaithersburg. The report found that use of force incidents in Silver Spring, Wheaton, Gaithersburg increased in 2019 compared to 2018, while they decreased in Rockville in Germantown. As in 2018, Silver Spring and Wheaton accounted for more than half of force incidents in 2019. 
Silver Spring and Wheaton also accounted for the most assaults against officers in 2019 and 2018. The largest increases in officer assaults last year were in Rockville (78.6%) and Silver Spring (32.5%). Overall, assaults against officers increased almost 20% in 2019, which Jones pointed out at the beginning of the report. 
In 2019 there was an increase in use of force incidents against African Americans, Asians/Pacific Islanders and Hispanics (5.4%, 57.1%, and 6.1%) and a decrease in force against Caucasians (19.4%). African American citizens made up about 57% of force incidents in 2019, compared to Caucasians making up about 20.3%. 
There were two deadly force incidents in 2019, compared to three in 2018. Mikyas Tegegne was shot and killed in Silver Spring after a reported bank robbery on Jan. 16 and a male was shot and killed on June 13 in Rockville after a reported gun store robbery. 
MCPD also released annual reports for crime and bias in 2019.
Montgomery County Department of Police Annual Reports Available Online: https://t.co/CHxe1icokn

— Montgomery County Department of Police (@mcpnews) August 14, 2020