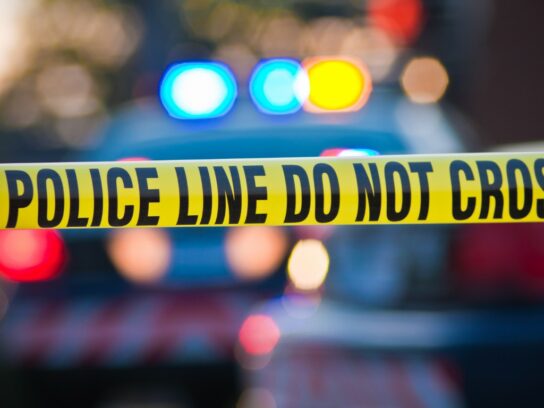 Update (July 7 at 10:05 a.m.) Police have identified the man who was found shot inside a Silver Spring high-rise apartment building on Friday.
25-year-old Patrick Davion Gafford, of an unconfirmed address, succumbed to gunshot injuries at the hospital. Gafford and a second male were found inside the Enclave Apartments in the 11200 block of Oak Leaf Drive. Both suffered gunshot wounds. The other male survived; his name has not been released by authorities.
Montgomery County Police say there are no additional details at this time as this remains an active investigation.
Detectives ask anyone who has information about Gafford's death to call the Major Crimes Division at (240)773-5070 or Crime Solvers of Montgomery County at 866-411-TIPS (8477) or to submit a tip online or via the P3 Tips app.
[hr]
Original Post (July 6 at 11:15 a.m.) Detectives with Montgomery County Police are investigating a double shooting that happened at a high-rise building in White Oak on Friday. Authorities say one male died as a result.
Officers responded to the Enclave apartments, located on the 11200 block of Oak Leaf Drive, for multiple reports of shots fired. Two male victims suffering from gunshot wounds were found inside the apartment building. According to an MCPD press release, both victims were transported to nearby hospitals, where one victim was later pronounced dead.
Police say no suspects are in custody, and the investigation for this incident is ongoing.