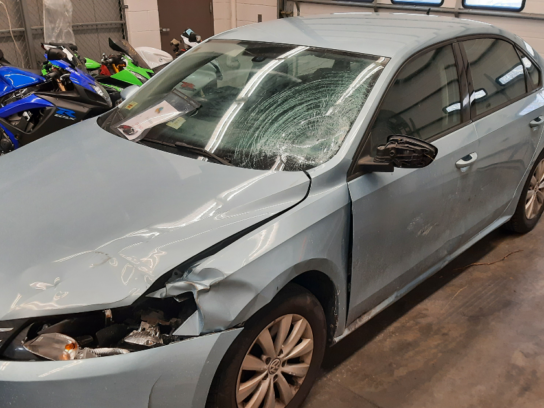 Montgomery County Police located the car that they believe was involved in the hit and run that resulted in the death of Luz Marina Roa.
On Jan. 17, Luz was struck and killed at the intersection of Veirs Mill Road and Ferrara Avenue in Wheaton, and police have been searching for the vehicle ever since.
A recent press conference resulted in several tips that helped MCP identify the owner of the vehicle and where it could be found. The light blue Volkswagen Passat was recovered in Washington, D.C. Police also obtained a statement from the Passat's operator.
The operator was released pending charges from the Maryland State's Attorney's office.
The investigation is active, police said.
Related Post
Police, Victim's Family Ask For Help Identifying Driver in Fatal Hit and Run