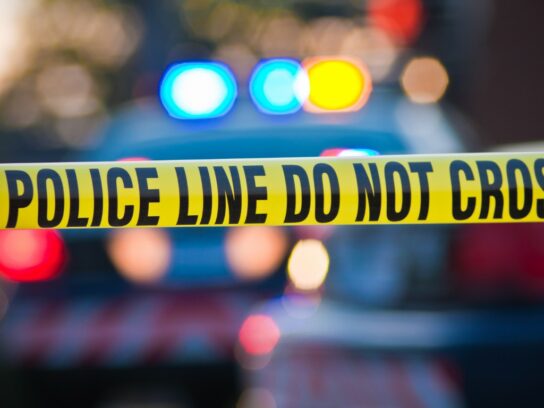 The Montgomery County Police Department (MCPD) released body camera footage from Thursday's fatal shooting in White Oak, where an officer shot a knife-wielding man. 
Sgt. David Cohen shot Finan Berhe, 30, of the 1500 block of Hadden Manor Court in White Oak, a statement from MCPD says.
The officer can be heard on the video saying "get on the ground" five times. He says, "I don't want to have to shoot you" seconds before Berhe runs at Cohen who then fires what looks and sounds like five gunshots at Berhe at close range.
Cohen has been with the MCPD for 17 years, and is currently on paid administrative leave as is routine after an officer-involved shooting. Investigation by the MCPD Major Crimes Division is ongoing. Anyone with relevant information can anonymously call the Major Crimes Division at 240-773-5070. 
The following video is Cohen's body camera footage. This content may not be suitable for everyone and viewer discretion is advised.