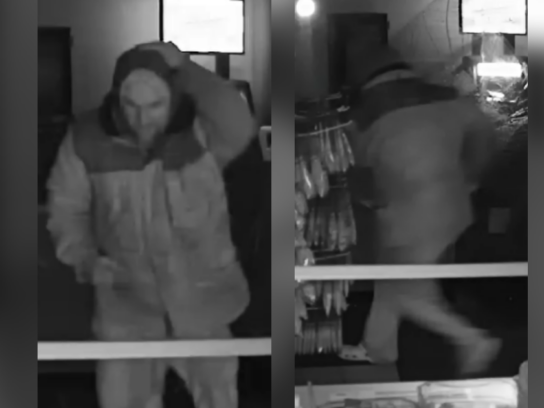 The Montgomery County Police Department (MCPD) continues to investigate the commercial robbery of a Silver Spring gas station. Detectives have released surveillance photographs of the suspect and ask for the public's help in identifying him.
On Friday, March 4, at approximately 6:50 a.m., officers responded to a call of a commercial robbery that occurred earlier at the BP gas station in the 2200 block of University Boulevard West in Silver Spring. 
Investigators say the suspect forced entry through the front door and stole property from the shelves before fleeing the scene. 
Police describe the suspect as a White male with a salt and pepper goatee. He was wearing a black hooded jacket, dark jeans and white Crocs. 
MCPD offers a reward of up to $10,000 for information leading to an arrest of the suspect. Anyone with information should call the 4th District Investigative Section at 240-773-5530.