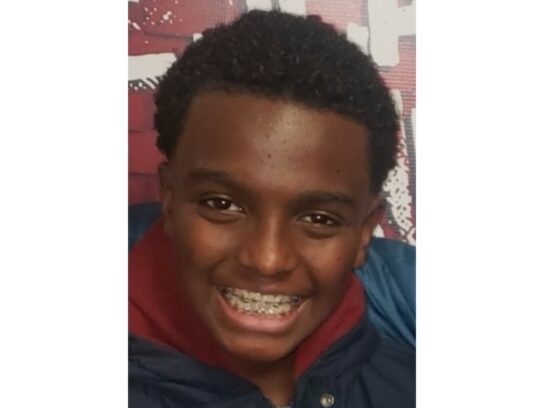 Update (May 6): Police report Joseph Jhingory of Rockville has been located safe and unharmed.
[hr]
Original Post (May 1): Detectives from the Montgomery County Police Department (MCPD) are asking for the public's help in the search for Joseph Jhingory, a missing teenager from Rockville.
Police said 13-year-old Jhingory, from the 14000 Block of Pellita Terrace, was last seen on April 25 at approximately 4 p.m. near his residence.
Jhingroy is about 5' 5", 105 pounds, with brown eyes and short black hair. Jhingory has braces on his teeth. He was last seen wearing a red jacket, grey Under Armour sneakers, and a black winter hat with the Armani Exchange written logo on it.  Jhingory may be carrying a colorful strap bag with heart and star symbols on it.
His family believes he may be in the area of Riggs Road NE and Madison Street NE in Washington, D.C.
Police and family are concerned for Jhingory's safety. Although, there is no indication of foul play, according to police.
Police are urging anyone with information to call the department.
Concern for missing Rockville juvenile: Joseph Jhingory, age 13. Anyone with info. regarding his whereabouts is asked to call MCP at 301-279-8000: https://t.co/iY221IIzpH

— Montgomery County Department of Police (@mcpnews) April 30, 2020