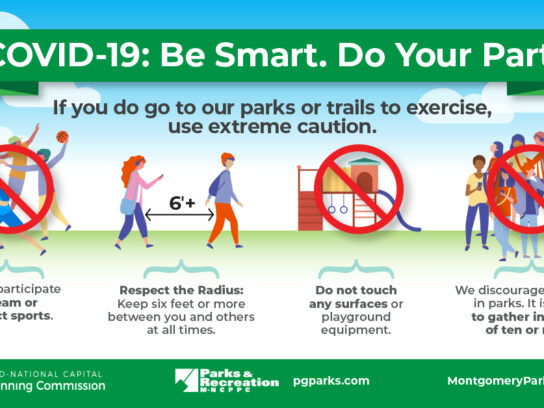 In accordance with recent state mandated social distancing orders, the Montgomery County Police Department says they are addressing gatherings of ten people or more from an educational perspective rather than an enforcement point.
MCPD says no arrests have been made when they encounter groups. Instead, they are reminding people of Governor Larry Hogan's  Executive Order.
"At this time, we are addressing gatherings of people in amounts over Governor Hogan's order from an educational perspective.  Groups we encounter are asked to disperse and reminded of Governor Hogan's order.  We have not had any issues at this time and groups have dispersed. For the most part, people are using common sense and adhering to the order. Our hope is that it does not reach a point of enforcement and people continue to use good judgement and adhere to the Governor's order.  We continue to evaluate our response options on a daily basis," said Captain Thomas Jordan with the Montgomery County Police Department.
Meanwhile, Montgomery Parks has also started to enforce proactive measures to help prevent the spread of the novel coronavirus. Officials say maintenance staff has started to remove basketball hoops from some courts because people were not adhering to social distancing guidelines in parks.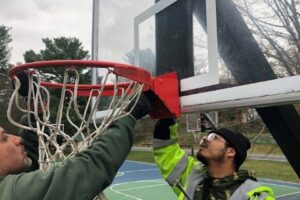 Montgomery Parks officials also made it clear that although they do not enjoy having to block access to parks or parks facilities, they will do it when necessary to help keep people safe.
Here's a list of things people can do if they decide to visit local parks:
Stay at a six foot distance from others when using trails.
Avoid team sports, or any other activities with large groups.
Avoid contact with surfaces that are likely to be touched by other people including play ground equipment.
When you visit @MontgomeryParks be kind and practice social distancing. https://t.co/qF4ZzDuQvu

— Montgomery County Dept of Environmental Protection (@MyGreenMC) March 25, 2020