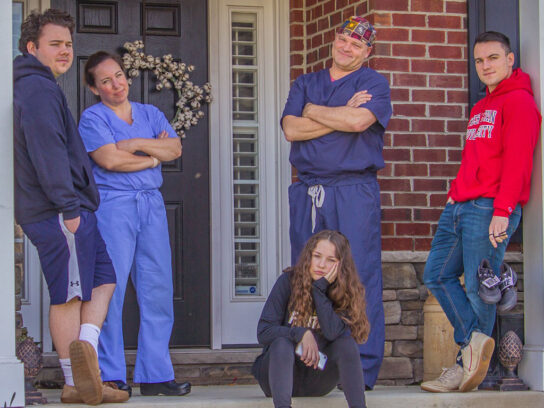 Terri Pitts, a photographer from Poolesville, has been bringing joy to her community by documenting this time of uncertainty.
After Gov. Larry Hogan issued a "Stay at Home" order to combat the spread of the Coronavirus, Pitts started taking "Porch Portraits" of Poolesville families and essential workers. She takes the portraits for free, but has been collecting donations for WUMCO Help, a Poolesville organization that provides food relief and aid to those in need.
The porch portraits have become something that excites people in one Poolesville community Facebook group. Pitts hopes the portraits showcase the strength and resiliency of Poolesville's people.