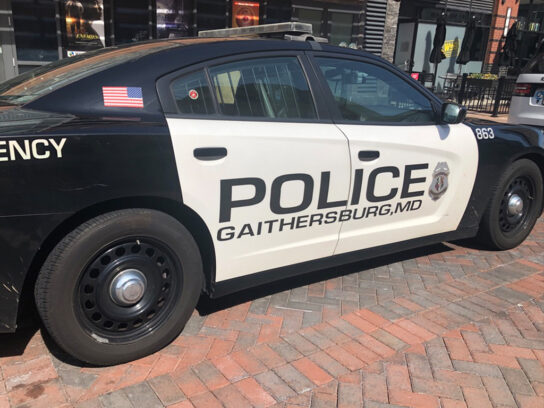 Accreditation assessment team invites public comment
The City of Gaithersburg Police Department is seeking re-accreditation by the Commission on Accreditation for Law Enforcement Agencies, Inc. (CALEA or 'Commission'). The CALEA team will be onsite on Monday, March 23, to examine all aspects of the Gaithersburg Police Department's policies and procedures, management, operations, and support services.
Accreditation if for four years, during which the Gaithersburg Police Department must submit annual reports and participate in annual remote web-based assessments attesting continued compliance with about 200 standards.
As part of the assessment process, police employees and the public are invited to offer comments about the Gaithersburg Police Department either by phone or in person as follows:
In person: Beginning at 6:30 p.m. on Tuesday, March 24 at at the Council Chambers at City Hall, 31 S. Summit Avenue, Gaithersburg, Md. 20877.
Telephone: Call 301-258-6400 on Tuesday, March 25 between the hours of 1 and 3 p.m. The assessment tam will take comments directly from callers during this time.
By mail:  Send comments in writing to the  Commission on Accreditation for Law Enforcement, Inc. (CALEA), 13575 Heathcote Boulevard, Suite 320, Gainesville, Virginia 20155.
Comments must address the police department's ability to comply with CALEA's standards. A copy of the standards manual is available for review at the Gaithersburg Police Department. The local contact is Accreditation Manager Christine Fekete, 240-805-1774.