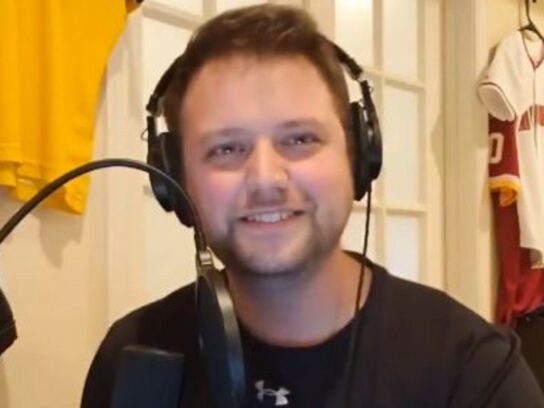 While students continue to be at home because of COVID-19, one teacher at Hallie Wells Middle School is sharing educational messages every week by rapping to his students virtually.
Michael Doggett, an English teacher at the Clarksburg school, is the sponsor of the Hallie Wells Hip Hop program.
Doggett uses fun lyrics to express how much he misses his students. In his second video posted on Monday, he tells students to send him ideas and to join him in a rap video.
"Stick together and remind each other keep our focus," said Doggett.
In his first video posted on Twitter March 22, he encourages students to continue working: "Just because we're not in school doesn't mean we can't do stuff."
Doggett is looking forward to posting a new video every week for students to enjoy.
I decided to start making these messages for students every week. Here's Hey Students 2!#CBurgStrongatHome #HipHopEd pic.twitter.com/irK2ch9Nb3

— Michael Doggett (@MrDoggettRMS) March 29, 2020