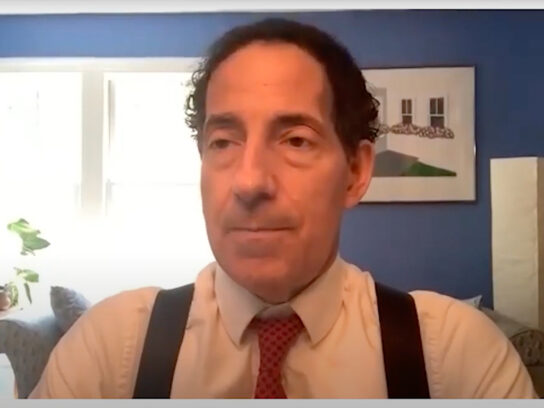 U.S. Rep. Jamie Raskin (D-Md. 8) was interviewed on CSPAN about the breaching of the U.S. Capitol Wednesday afternoon.
Raskin, whose son Tommy died New Year's Eve, told CSPAN that he brought his daughter and son-in-law to the Capitol with him for moral support as Congress counted the Electoral College votes. When he heard the Capitol was being breached by pro-Trump rioters, Raskin said he worried about the safety of his daughter and son-in-law.
.@RepRaskin: "This is an attack on the government of the United States." pic.twitter.com/o3LzErnLZO

— CSPAN (@cspan) January 6, 2021
Raskin said he's eager to complete the counting of the Electoral College votes once it's safe to do so. U.S. Speaker Nancy Pelosi announced around 6:30 p.m. that a joint session of Congress will reconvene to count the Electoral College votes once the Capitol is "cleared for use."
"In consultation with Leader Hoyer and Whip Clyburn and after calls to the Pentagon, the Justice Department and the Vice President, we have decided we should proceed tonight at the Capitol once it is cleared for use. Leader Hoyer will be sending out more guidance later today," Pelosi said.