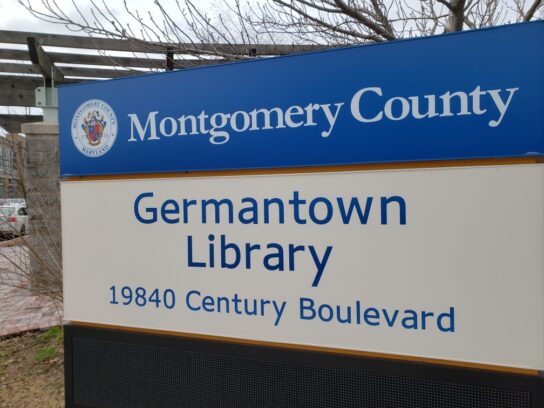 Las Bibliotecas Públicas del Condado de Montgomery reabrirán su sucursal de Germantown el sábado 16 de octubre.
La sucursal se cerró el 24 de abril por renovaciones, como parte del programa de actualización de la biblioteca. Los funcionarios del condado dicen que la biblioteca de Germantown renovada "incluye nuevos escritorios ergonómicos de circulación, renovación de los baños públicos, pintura nueva, alfombras y otros acabados del piso, muebles nuevos en la mayor parte de la biblioteca, iluminación mejorada con eficiencia energética mejorada y más brillante Lámparas LED, estaciones de agua, nueva estantería en el área para adolescentes; nueva señalización interior y letrero exterior con el nombre del edificio; paneles acústicos de atenuación de sonido en la rotonda; nuevo sistema telefónico VOIP; y mejoras de accesibilidad ADA en todas partes ".
.@MontCoExec invites @MontgomeryCoMD residents to a ribbon-cutting ceremony on Saturday, 10/16 at 10 a.m. to celebrate the grand reopening of the newly refreshed #Germantown Library. Read more about the reopening on the MCPL blog: https://t.co/7VhEC2eip3 pic.twitter.com/DIjMmjT2ZI

— mcpl_Libraries (@MCPL_Libraries) October 4, 2021
Para celebrar su reapertura, el ejecutivo del condado Marc Elrich invita al público a asistir a una ceremonia de inauguración a las 10 a.m. del 16 de octubre en la biblioteca de Germantown, ubicada en 19840 Century Boulevard.
Para obtener más información sobre la sucursal renovada de la Biblioteca de Germantown, haga clic aquí.